FREE G-Barks Granola Bars for Dogs Sample
For a very limited time, Granola Barks is offering up a FREE G-Barks Granola Bars for Dogs Sample with FREE Shipping. To get yours, click here and choose your flavor (bison, chicken, salmon, peanut butter or veggie) then Add to Cart and checkout. Shipping is currently FREE so no payment info is required. This offer will only be available while supplies last so don't miss the chance for your dog to try a premium dog treat made with 3 nutritious and tasty ingredient, absolutely free. Limit one sample order per household. Leave a comment below and let us know which flavor you order for your pooch!
Remember, VonBeau does not send out any free stuff. The following screenshot is of the current offer on the company's website at the time of this posting. It's at the sole discretion of the company offering the freebie/sample to fulfill any and all requests.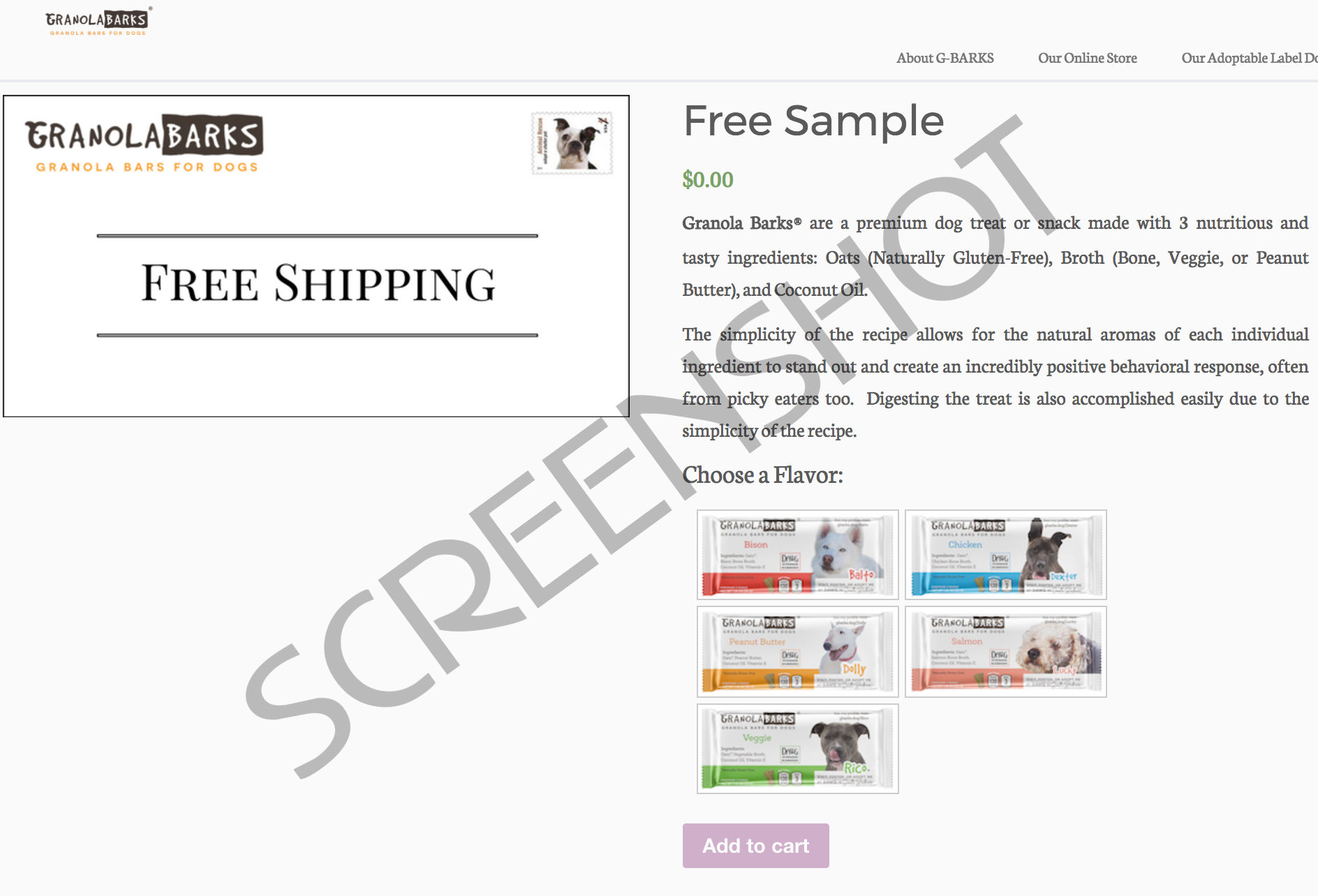 About Granola Barks
Granola Barks® are a premium dog treat or snack made with 3 nutritious and tasty ingredients: Oats (Naturally Gluten-Free), Broth (Bone, Veggie, or Peanut Butter), and Coconut Oil. The simplicity of the recipe allows for the natural aromas of each individual ingredient to stand out and create an incredibly positive behavioral response, often from picky eaters too. Digesting the treat is also accomplished easily due to the simplicity of the recipe.
Posted by MrsVonBeau ~ See more
Samples