18 Cleancult Laundry Detergent Pods $3.89
Have you ever looked at the ingredients that are in the laundry detergent you wash your clothing & linens in? It's shocking the amount of unnecessary chemicals that not only hurt our bodies but our environment as well. That's what prompted Cleancult to redefine green cleaning and create a nontoxic cleaner that doesn't suck. We recently had the opportunity to try out their potent 3-in-1 Laundry Detergent Pods that are free of any harmful ingredients and the results were impressive: fresh 'n clean laundry with zero harmful chemicals! Cleancult has provided us with the 70% OFF discount code #Clean2017# to share so you can get your own Cleancult Laundry Detergent Pods 18ct Pouch for just $3.89 shipped (regularly $12.95 total)! To take advantage of this HOT deal, simply click here then choose your delivery frequency from the drop-down (1 Month, 2 Months or 3 Months), click "Order Now" then apply the coupon code #Clean2017# and pay just $3.89 for 18 non-toxic, fragrance-free laundry detergent pods you can feel good about using.
Please Note: This is a subscription so you will need to cancel before the next shipment if you do not want to continue at the full price of $8.50 + $4.45 shipping. If you love Cleancult as much as we do then simply do nothing and you will be billed the $12.95 for 18 powerfully fresh pods automatically shipped to your door every 1, 2, or 3 months (based on your preference). If you aren't satisfied with Cleancult for any reason, they have a money back guarantee!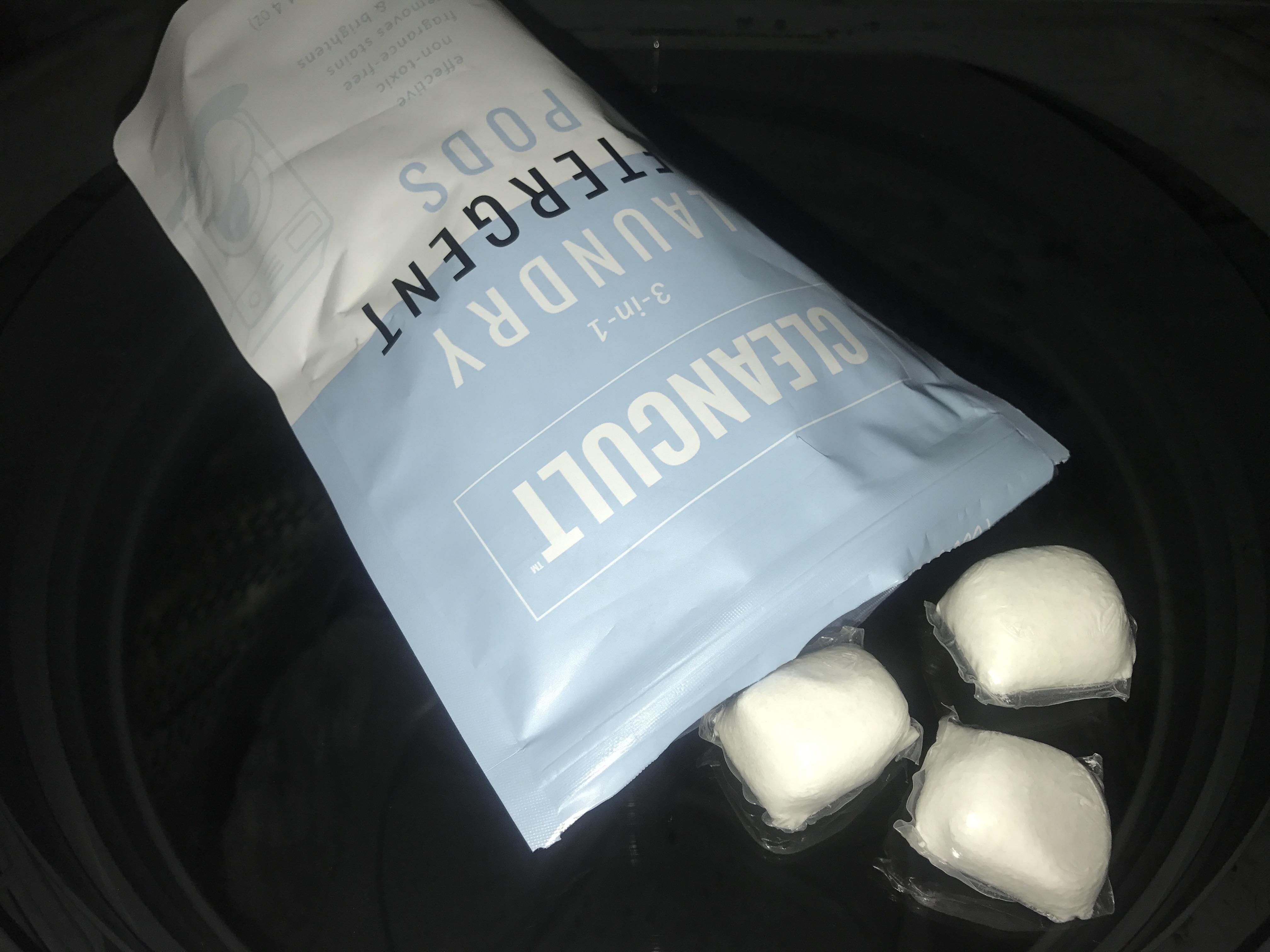 About CleanCult
Cleancult delivers the most effective, non toxic laundry detergent directly to your door monthly, so that you can feel clean, not chemicals. The Cleancult pod is designed without 1,4 Dioxane, Phosphates, and Toxic Dyes for maximum safety. Fragrance-free, vegan, good for the environment, and never tested on animals. Want to know what's in your soap? Click here then enter the soap/detergent brand and find out now.
Posted by MrsVonBeau ~ See more
Coupons