Up to 30% Off + FREE Shipping
Right now on Zulily, you can get FREE Shipping + Save Up to 30% Off ALL Melissa & Dog Toys while supplies last. They have many different products to choose from with prices starting as low as $1.49. Hurry before everything sells out! Click here and create a free account then shop the sale and automatically get free shipping on any Melissa & Doug purchase; no minimum required! Leave a comment below and let us know what great deals you score!
Here's just a peek at some of the items you can score from this great sale!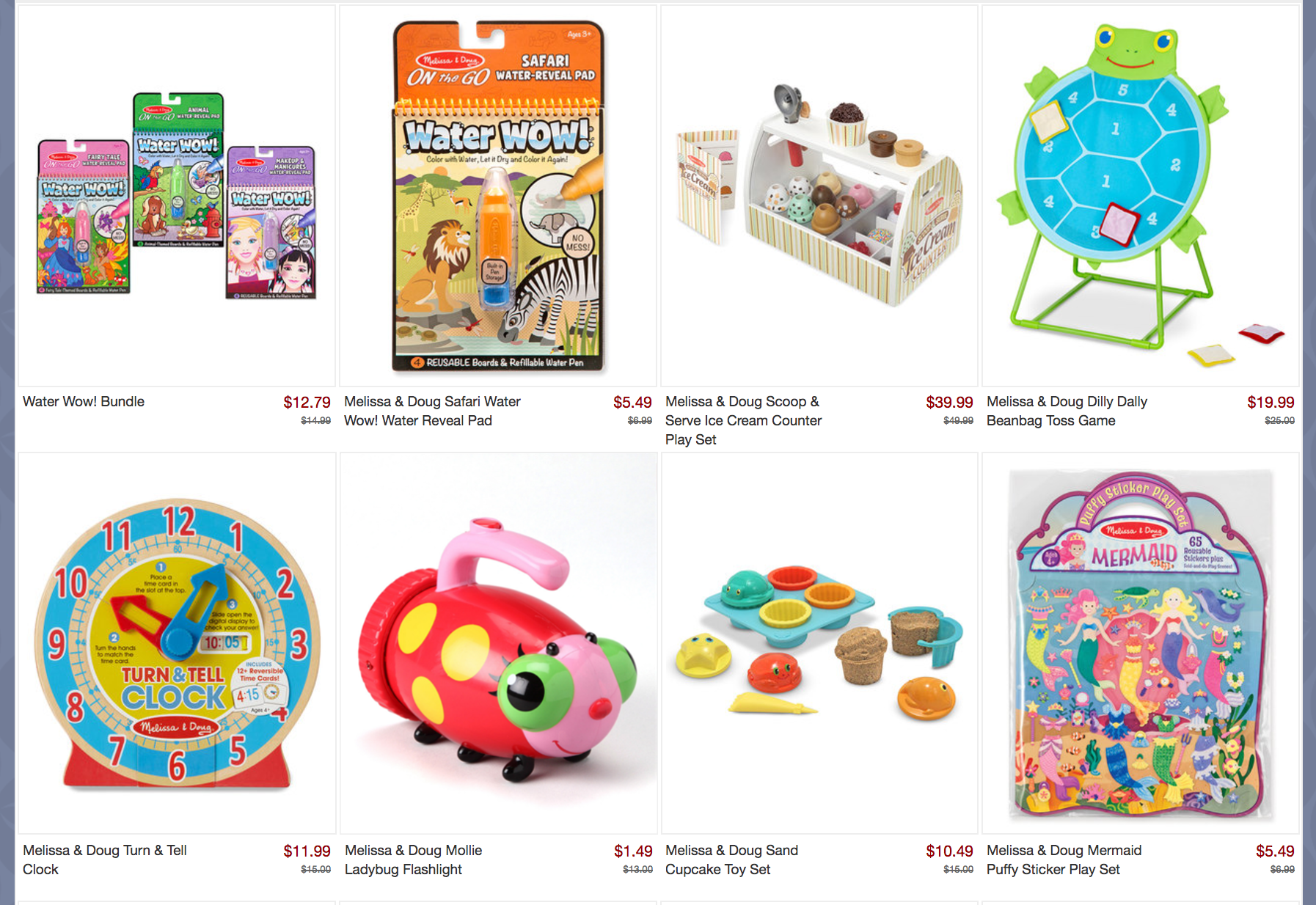 Posted by MrsVonBeau ~ See more
Deals