FREE Coca-Cola 12 Pack Coupon
Coke Insiders, formerly known as My Coke Rewards, is the new and improved rewards program from Coca-Cola. Select members are being offered a FREE Coca-Cola 12 Pack Coupon when you enter a product code (found on Coca-Cola brand products). To see if your account is eligible, here's what you need to do: 1) Click here and log in (or register if you're new). 2) Go here or copy/paste this URL into your browser: us.coca-cola.com/insiders-coupon to possibly access the special insiders coupon offer (see screenshot below). 3) If the offer is available to you, enter a product code to claim your free 12-pack coupon. If step 2 just takes you back to the main page with no mention of the 12-pack, you may not be eligible. You can try logging out, logging back in then repeating the steps or try waiting a day to see if it may pop up for you. Leave a comment below and let us know if you get it!
This is the page you'll see if you're account is eligible for the 12-pack offer.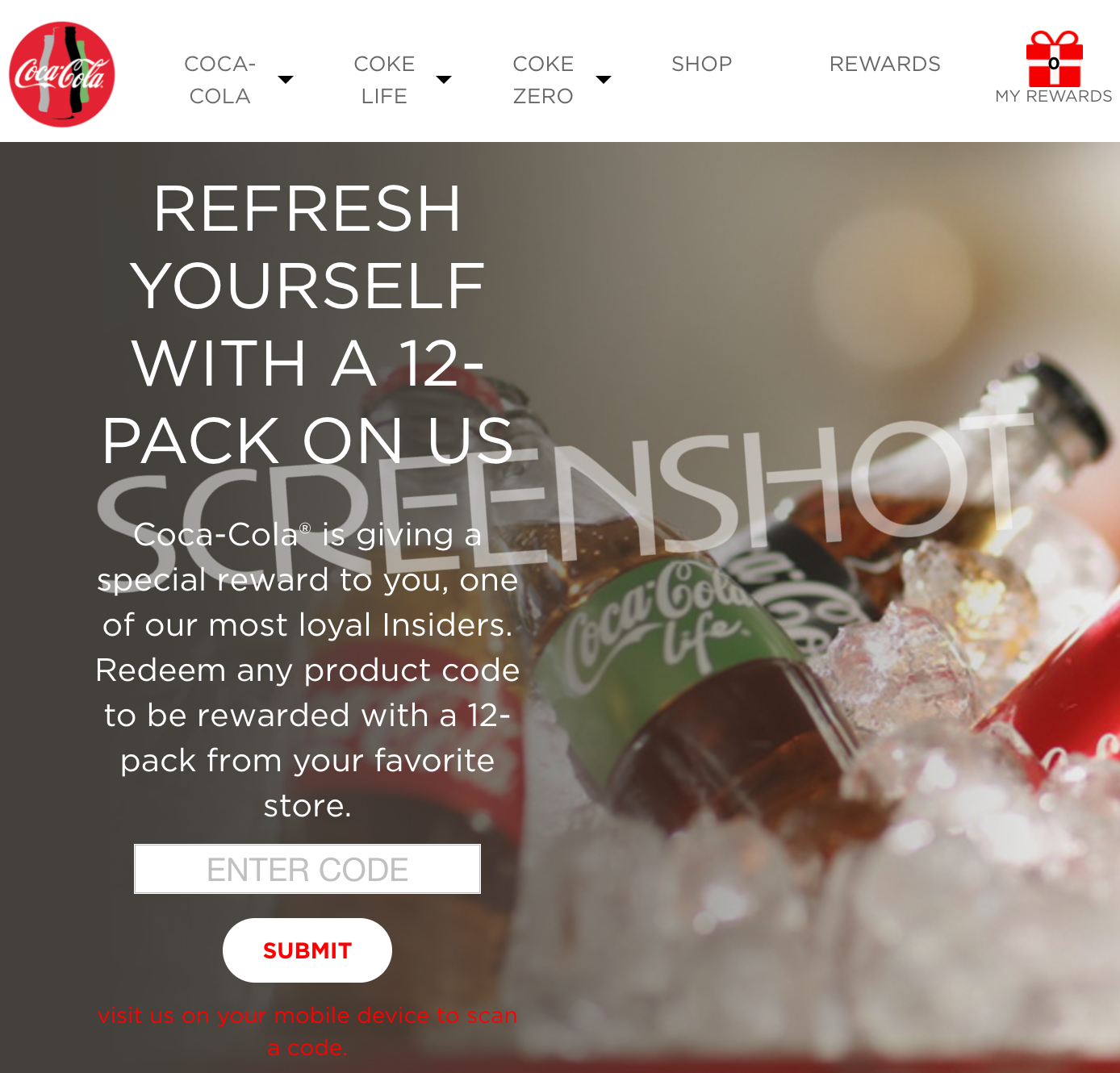 Posted by MrsVonBeau ~ See more
Coupons