FREE Hostess Deep Fried Twinkies Sample
May 24, 2017 @ 12:42PM CDT
|
Comment
McCain Foods is offering up a FREE Hostess Deep Fried Twinkies Sample to people in the food-service industry. Click here then fill in the form with your info, including Company Name then select your Segment (type of business) and Primary Distributor from the drop-down menus.
About Hostess Deep Fried Twinkies
The Twinkie and all its creamy, cakey, golden goodness needs no introduction. Because this creamy, cakey, golden goodness has been enchanting the masses for generations. One sweet bite at a time. Even better than ever now that they're Deep Fried!
The following screenshot is of the current offer on the company's website at the time of this posting. It's at the sole discretion of the company offering the freebie/sample to fulfill any and all requests. Remember, VonBeau does not send out any free stuff.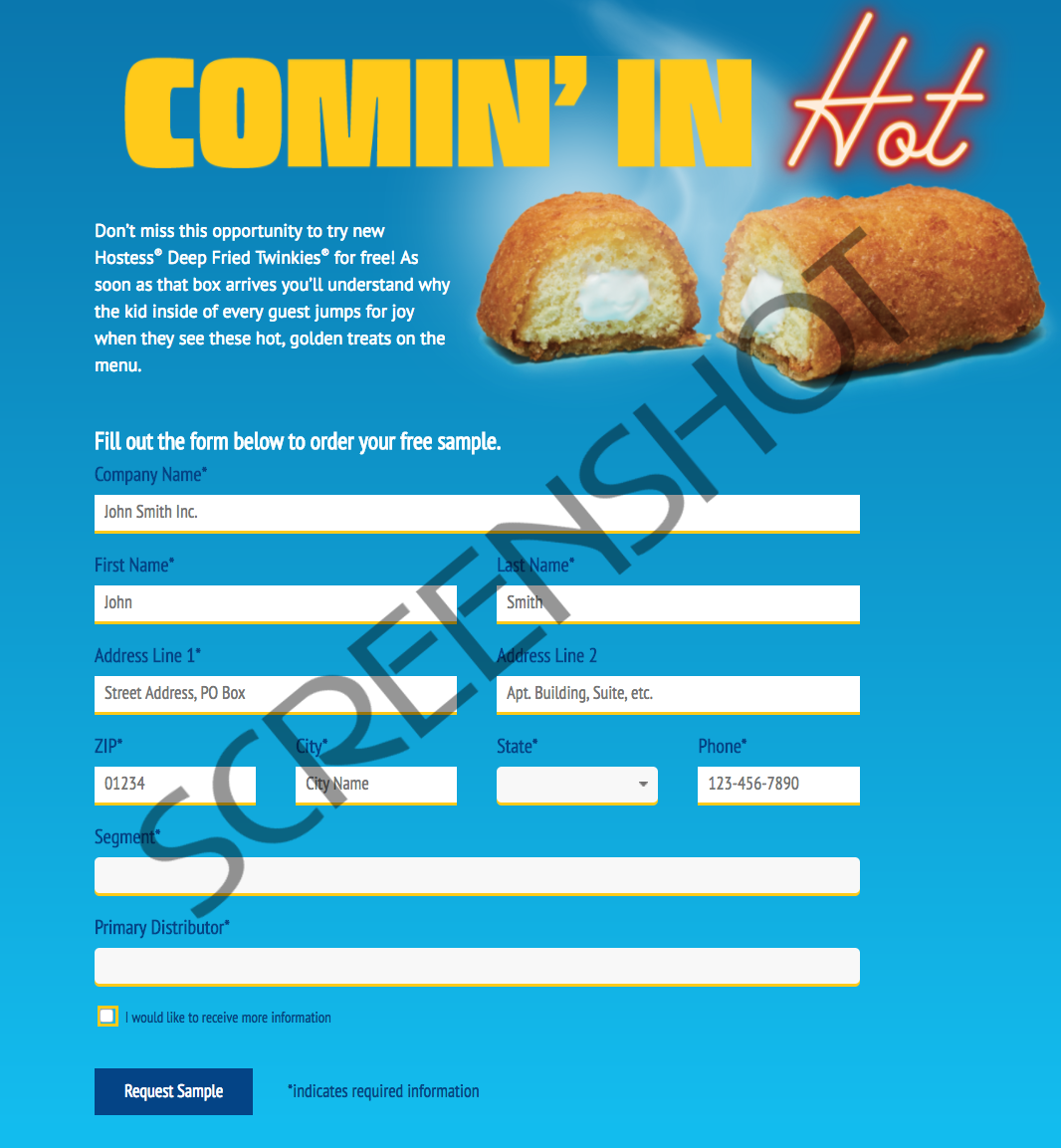 Posted by MrsVonBeau ~ See more
Samples