Free Sample of Toppik Hair Building Fibers
Natural Keratin Hair Fibers make thin hair look THICKER and FULLER INSTANTLY and you can get a Free Sample of Toppik Hair Building Fibers + $5 OFF Coupon for FULL HAIR INSTANTLY! Click here then fill in the form with your information and choose from 9 shades to match your hair color and they will send you a free sample to put Toppik to the test, plus a $5.00 off coupon. Allow 6-8 weeks for delivery. For questions, please contact Toppik at 1(800)THICKEN. Thank you Kelly!
About Toppik Hair Building Fibers
Toppik Hair Building Fibers are made of Keratin protein - the same thing that makes up human hair. The Keratin protein comes from a natural wool source, which is the closest match to human hair. Learn more about how Toppik Hair Building Fibers work why ours stand apart from the rest.
Remember, VonBeau does not send out any free stuff. The following screenshot is of the current offer on the company's website at the time of this posting. It's at the sole discretion of the company offering the freebie/sample to fulfill any and all requests.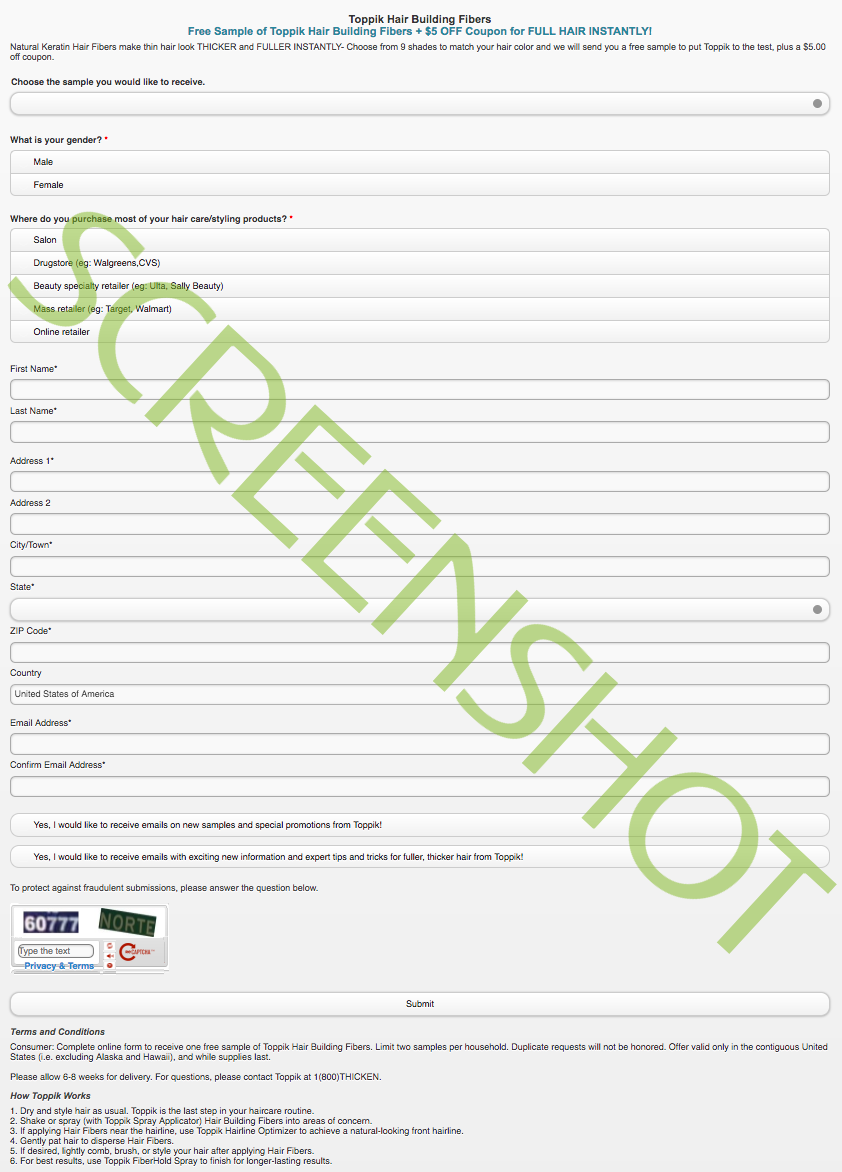 Posted by MrsVonBeau ~ See more
Samples