FREE 24H Intense Hydration Moisturizer
If you have a facebook account, you can send up to 5 friends a [link=https://go.sopost.com/ErMUUhZ2Rq6nDypVa9vs-Q/facebook/send]FREE Full-Size Lumene Lähde 24H Intense Hydration Moisturizer[/link] and then claim one for yourself! Simply click here then send the sample to up to 5 of your facebook friends and then you can claim a sample for yourself. Leave a comment below and let us know if you get yours! Thank you EJ!
About 24H Intense Hydration Moisturizer
Life begins with water and so does our 24-hour moisturizer. Nordic Birch Sap naturally nourishes, working in union with uniquely pure Arctic Spring water for intense all day hydration. The lightweight cream is quickly absorbed leaving skin soft, smoothing out the effects of day-to-day living, while our advanced hydra- technology ensures continuous hydration throughout the day. Restore moisture to your skin with the help of the Arctic.
The following screenshot is of the current offer on the company's website at the time of this posting. It's at the sole discretion of the company offering the freebie/sample to fulfill any and all requests. Remember, VonBeau does not send out any free stuff.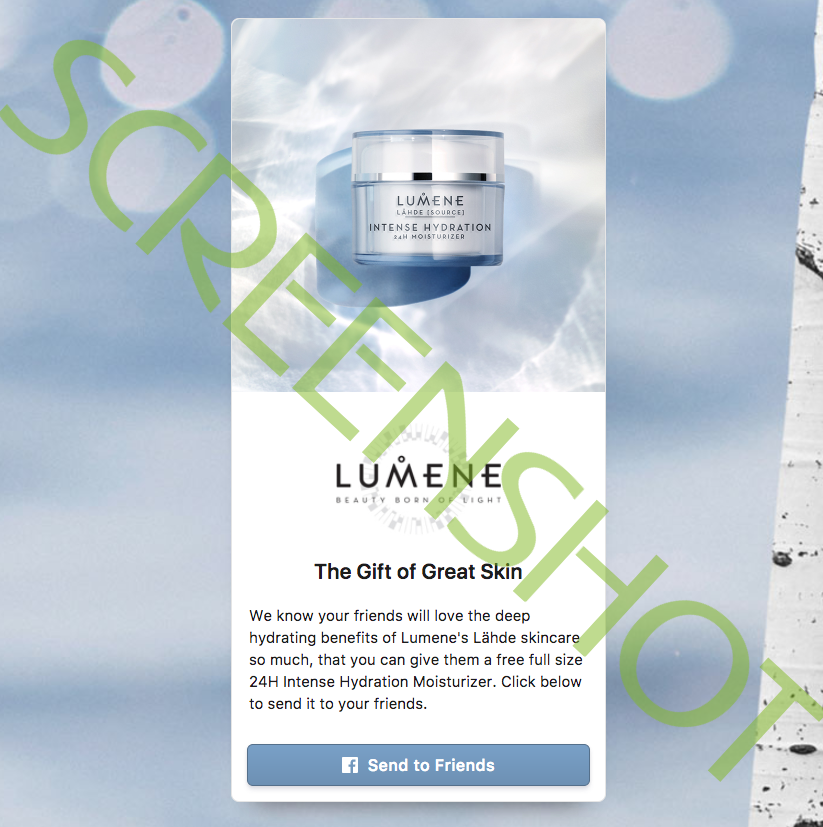 Posted by MrsVonBeau ~ See more
Samples