FREE A-Ben-A-Qui Cleaning Paste Sample
Wholesale2You is offering up a FREE A-Ben-A-Qui Eco-Friendly Multi-Purpose Cleaning Paste Sample and shipping is currently FREE as well so no payment info is required. Click here then "Add to cart" and checkout. This offer could end at anytime so please leave a comment below and let us know if you're able to get it.
About A-Ben-A-Qui
A-Ben-A-Qui is a revolutionary, environmentally friendly, multi-purpose cleaning paste that can be used almost anywhere. Eco-friendly certified, doesn't contain harmful chemicals, fumes or fragrances, making it safe to use anywhere.
The following screenshot is of the current offer on the company's website at the time of this posting. It's at the sole discretion of the company offering the freebie/sample to fulfill any and all requests. Remember, VonBeau does not send out any free stuff.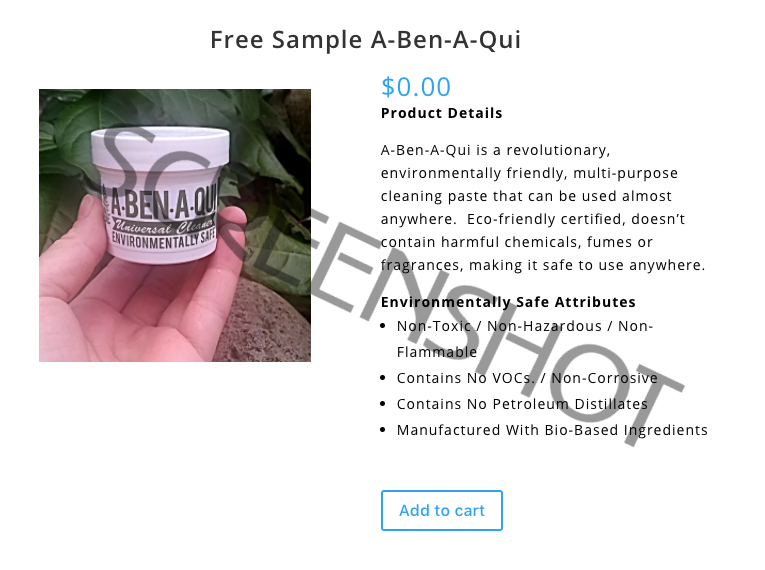 Posted by MrsVonBeau ~ See more
Samples