$40 in cashback coupons
Trim Savings finds coupons and auto-magically redeems them for you. Once you link your Visa card, Trim will find cashback coupons and automatically redeem them when you shop. For a limited-time, they're offering $40 in cashback coupons for new users. And even better, there are no fees associated with Trim Savings. For example, when you swipe at Publix or Kroger's (or any other grocery store) and spend more than $5, Trim will automatically apply a $1 coupon as a statement credit on your next bill. You'll get $40 of these category offers across groceries, dining, shopping, and movies when you sign up. Trim Savings is free - your credit card is never charged. Click here to sign up for free via Facebook (must have Facebook Messenger) then register the credit card you use most frequently for groceries and dining. They'll find coupons and apply them to your card automatically. Your card will not be charged.
Below is a screenshot of the offers we redeemed.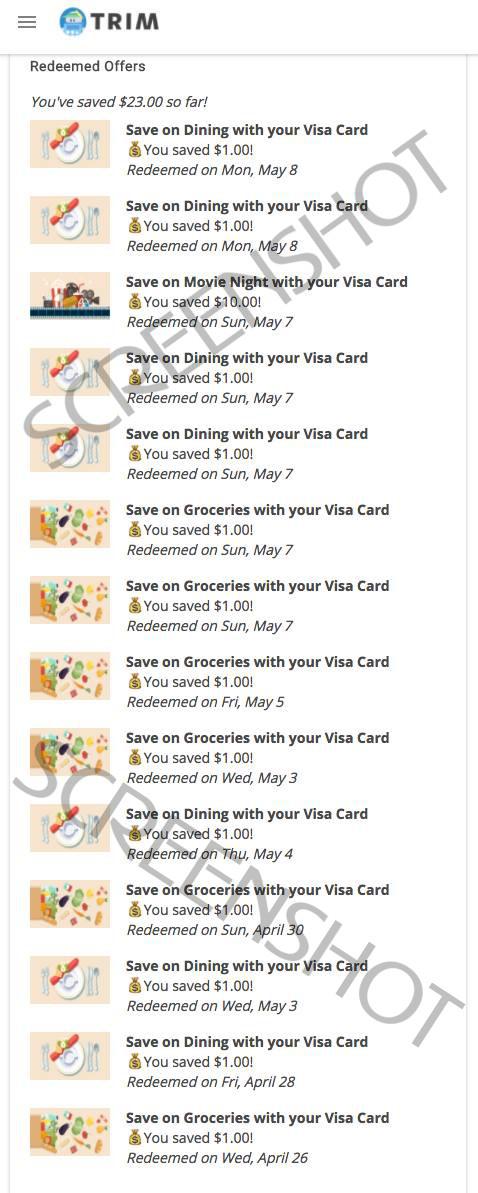 About Trim
Trim Financial Manager is a virtual personal assistant that constantly works to save you money. Cancel your old subscriptions, set spending alerts, check how much you spent on Uber last month, and automatically fight fees...to name a few cool ways Trim adds value. Trim is now the largest and fastest-growing chatbot for personal finance. It is not an app!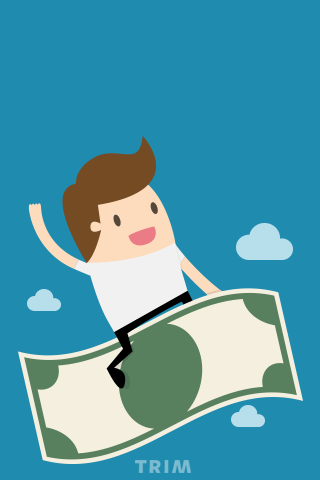 Posted by MrsVonBeau ~ See more
Deals