Possible FREE New Baby Sample Kit
If you are currently planning for baby's arrival or have an infant at home already, you could get a FREE Seventh Generation New Baby Sample Kit mailed to you! Simply, head over to the Generation Good Community and register or log in. Check your Dashboard for the new mission (see screen shot below). If you don't see the offer, you may need to log out then back but remember, not all members will get this. Answer a few questions then if you qualify, go back to the Dashboard to accept the offer for a new baby sample kit that includes: NEW Seventh Generation Coconut Care moisture lotion (trial size); Free & Clear Diapers (Two Size 1 diapers), Free & Clear Wipes (Two trial wipes) and Coupons for full packs! Leave a comment below and let us know if you get it (or if you get any other samples offers)!
Look for this offer on the Dashboard.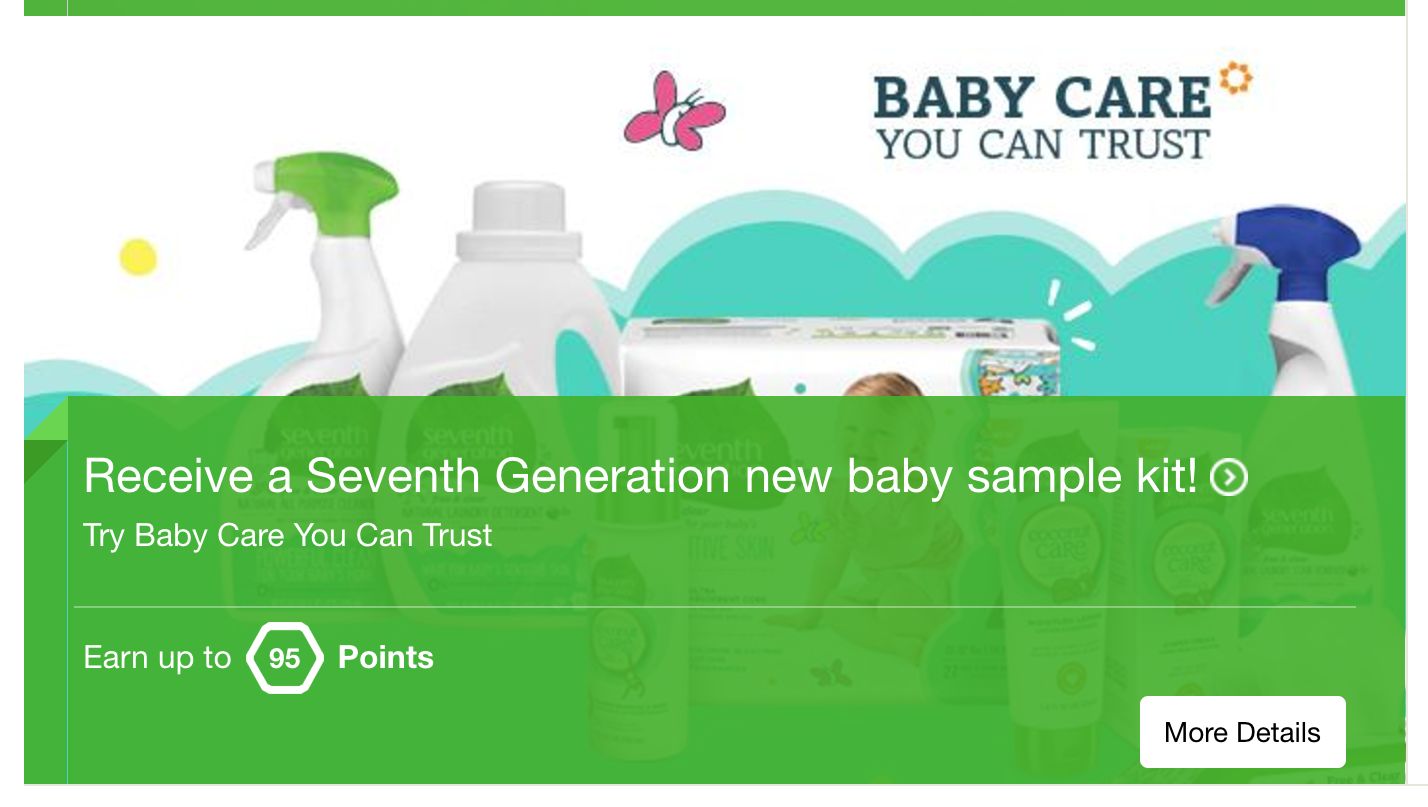 About Seventh Generation Baby Care Products
Seventh Generation Coconut Care is made with pure coconut oil. Free & Clear Diapers are ultra absorbent, and softest ever. Free & Clear Wipes provide a soft and gentle clean that's safe for baby's bottom, hands and face. Natural Laundry & Home Care keeps baby's clothes and surroundings bright and clean.
Posted by MrsVonBeau ~ See more
Freebies