Possible FREE Flower Beauty Makeup
Viewpoints has a NEW product testing opportunity for the chance to receive a FREE Flower Beauty Translucent Finishing Powder, Highlighter Chubby or Lip & Cheek Chubby to test and keep! All you have to do is write an honest review through a link they'll provide to you. There is NO COST to you. The product is yours to keep! Supplies are very limited so hurry over here and apply today! Thank you Heather and Angela!
They will notify you via email if you were fast enough. If you don't hear from them within a week, it means all spots are filled.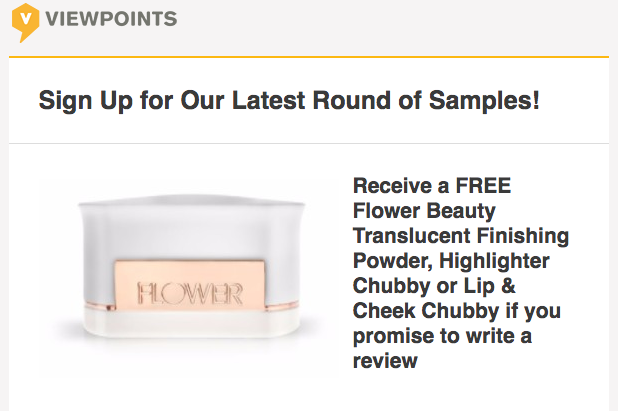 Posted by MrsVonBeau ~ See more
Freebies