FREE bottle of Prenatal DHA Supplement
Apr 7, 2017 @ 1:08PM CDT
|
Comment
Diet Standards Prenatal DHA is an Omega-3 supplement that contains DHA (Docosahexaenoic acid) and EPA (Eicosapentaenoic acid) in proportions specifically formulated for you and your baby. For a very limited time, Diet Standards is offering up a FREE bottle of Prenatal DHA Supplement and they'll even ship it for FREE too! Simply click here then fill in the form with your info to request yours. A review is NOT required for this item; it's completely optional. Thank you Sammi and Kristi!
About Diet Standards Prenatal DHA
Made in the USA. Diet Standards Prenatal DHA Supplement contains 450mg DHA derived from Algae grown in a clean, sustainable environment. Plus 225mg EPA (from algae) to create the ideal Omega-3 blend for you & your baby. Omega-3 DHA is a fatty acid that has been shown to play a big role in baby brain, nervous system, and eye development.
The following screenshot is of the current offer on the company's website at the time of this posting. It's at the sole discretion of the company offering the freebie/sample to fulfill any and all requests. Remember, VonBeau does not send out any free stuff.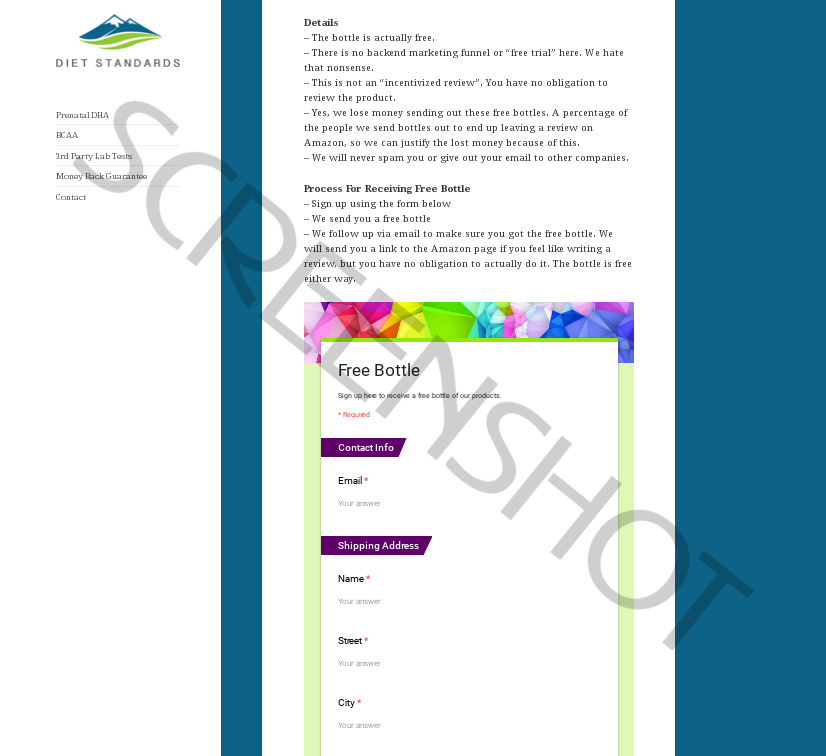 Posted by MrsVonBeau ~ See more
Freebies