FREE Smoked Brisling Sardines Sample
Apr 3, 2017 @ 10:30AM CDT
|
Comment
Hurry over here and score a FREE Smoked Brisling Sardines Sample if you're one of the FIRST 200!! Thank you Wanda, Michelle and Sandy!!
Product Description
MW Polar's smoked Brisling Sardines come straight from the Baltic Sea and imported from Latvia. They are wild caught and naturally wood smoked until perfectly golden. Before they go any further, the sardines are individually inspected for quality control. Once the sardines pass the quality inspection they are then naturally seasoned, hand packed, and stored in Premium olive oil.
The following screenshot is of the current offer on the company's website at the time of this posting. It's at the sole discretion of the company offering the freebie/sample to fulfill any and all requests. Remember, VonBeau does not send out any free stuff.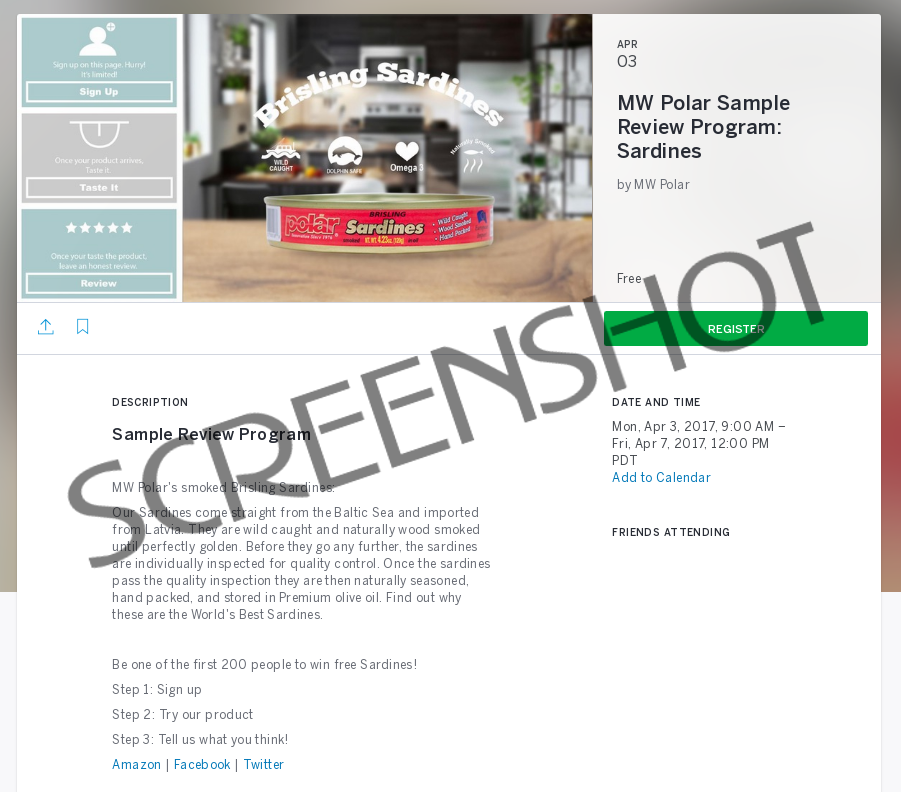 Posted by MrsVonBeau ~ See more
Freebies