Free IGNITe2 Tropic Mango Energy Boost Supplement Drink Mix Sample
Tuesday, Mar 28, 2017 | Comment
IGNITe2 is an all natural, plant based energy mix. For a limited time, you can request a Free IGNITe2 Energy Boost Drink Mix Sample and shipping is free as well! Simple click here then enter your email address and fill in the form with your mailing address to send off your sample request. This offer will only be available while supplies last. Thank you Debbie!
The following screenshot is of the current offer on the company's website at the time of this posting. It's at the sole discretion of the company offering the freebie/sample to fulfill any and all requests. Remember, VonBeau does not send out any free stuff.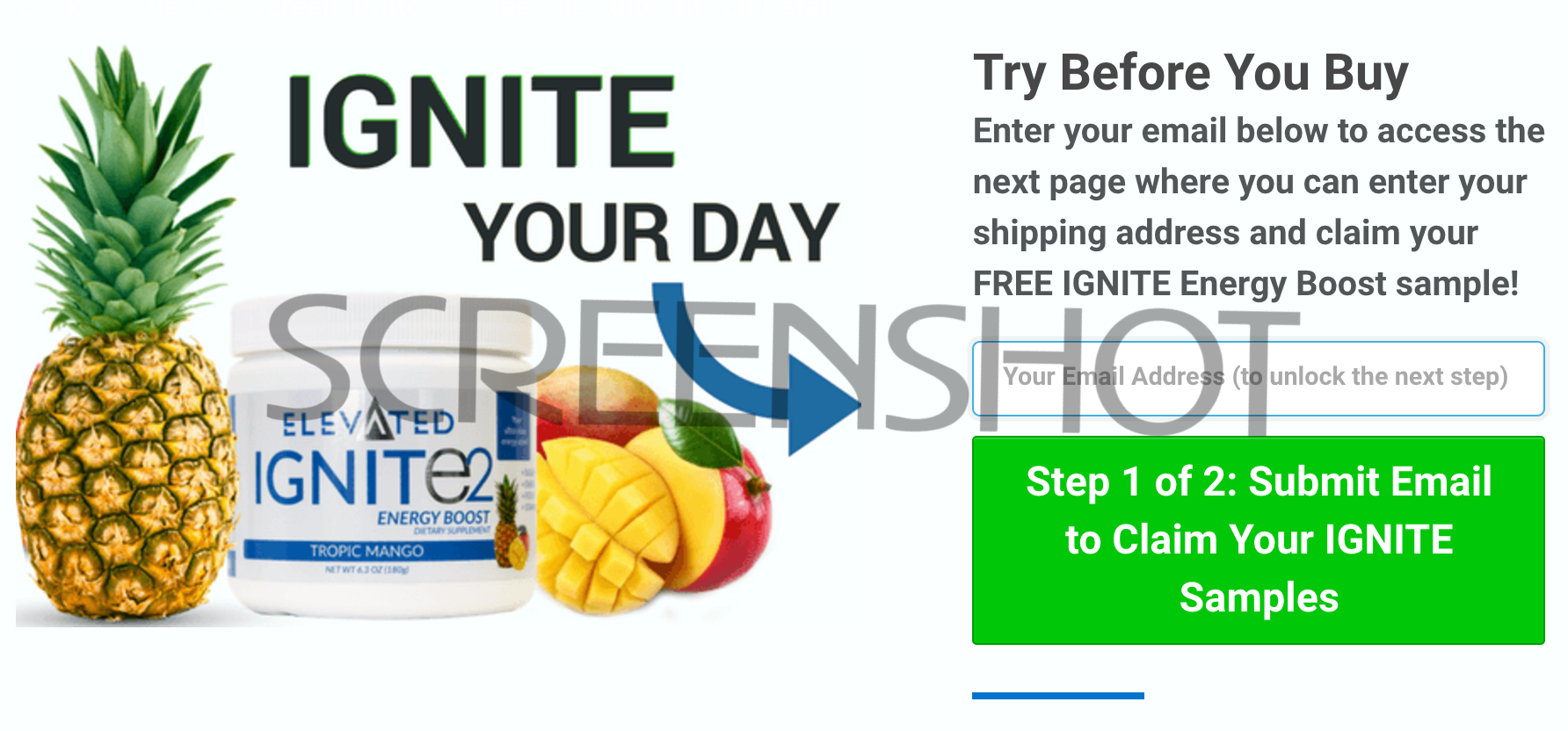 About IGNITe2 Energy Boost
IGNITe2 Tropic Mango is a nutrient rich energy booster perfect before or during a workout to keep your body and mind functioning at peak performance. Fueling your body with the effective daily doses of vitamins and minerals it needs and caffeine from a green tea extract, IGNITe2 maximizes strength, increases endurance, and maintains stamina throughout your entire workout. A clean energy source and plant based formula means there are no negative side effects common with ingredients like beta alanine. Each tub contains 30 servings. Mix 1 scoop with 8-10oz of water, shake/stir, and enjoy. IGNITe2 and all Elevated products are vegan, sugar, gluten, dairy and soy free.