FREE pack of SONO Ultrasound Wipes
Mar 26, 2017 @ 5:27PM CDT
|
Comment
If you work in a healthcare facility, you can request a FREE pack of SONO Ultrasound Wipes for a limited time. To request one, head over here and fill out the form, including the name of your Office, Hospital, University or Lab.
The following screenshot is of the current offer on the company's website at the time of this posting. It's at the sole discretion of the company offering the freebie/sample to fulfill any and all requests. Remember, VonBeau does not send out any free stuff.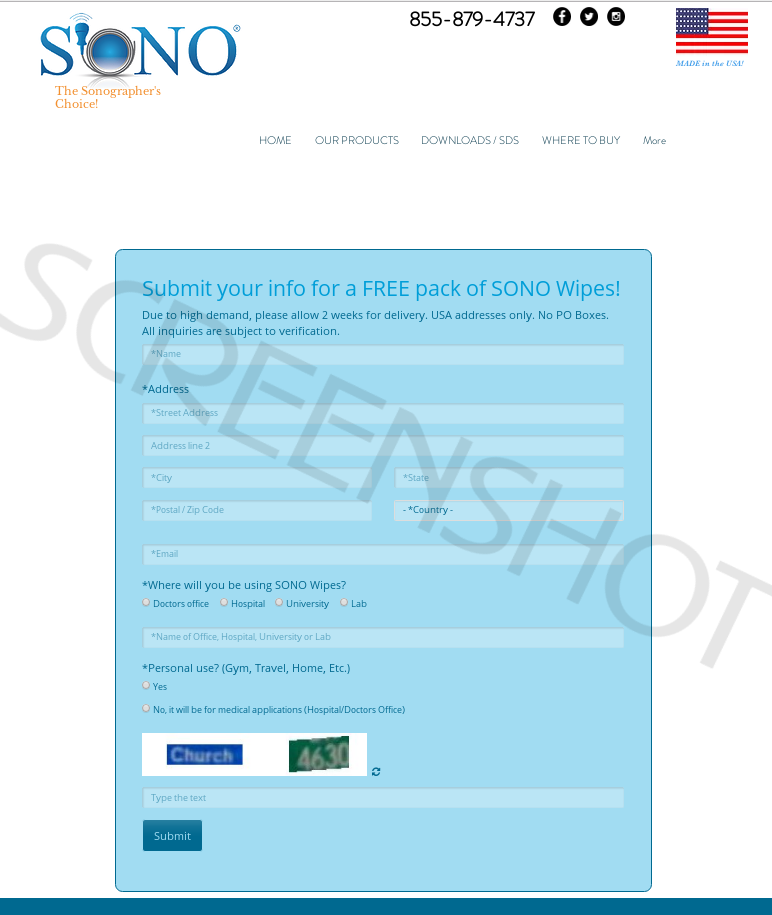 About SONO Ultrasound Wipes
SONO Ultrasound Wipes destroy pathogens including MRSA, HIV, and staph–and inhibit the growth of mold and mildew as well as the odors caused by them. The Patent Pending, EPA approved solution is ammonia, phosphate, solvent and bleach free with less than .03% alcohol and can also be used on EKG machines, Stress units, patient monitoring units, mammography plates and other medical devices. SONO Ultrasound Wipes kill 47 different pathogens. Testing has also been done in accordance with EPA performance standards for animal viruses, organisms, trichophyton mentagrophytes, viruses, and bacteria. SONO Ultrasound Wipes meets OSHA's Bloodborne Pathogen Standard 1910.1030.
Posted by MrsVonBeau ~ See more
Freebies