FREE Flower Seed Multicolor Confetti Pack
4imprint.com offers many different product samples so you can check out the quality before you place a large order for your event, business, organization, etc. Currently, you can request a Free Flower Seed Multicolor Confetti Pack Sample among the many other products. Simply click here then type in "Flower Seed Multicolor Confetti Pack" in the search box to quickly locate the product. Next, click the "Request a Free Sample" button, sign in or create an account then complete your sample order request. No payment info required. Allow about 6-8 weeks for delivery. Please note that a customer care rep may contact you with questions about your order.
The following screenshot is of the current offer on the company's website at the time of this posting. It's at the sole discretion of the company offering the freebie/sample to fulfill any and all requests. Remember, VonBeau does not send out any free stuff.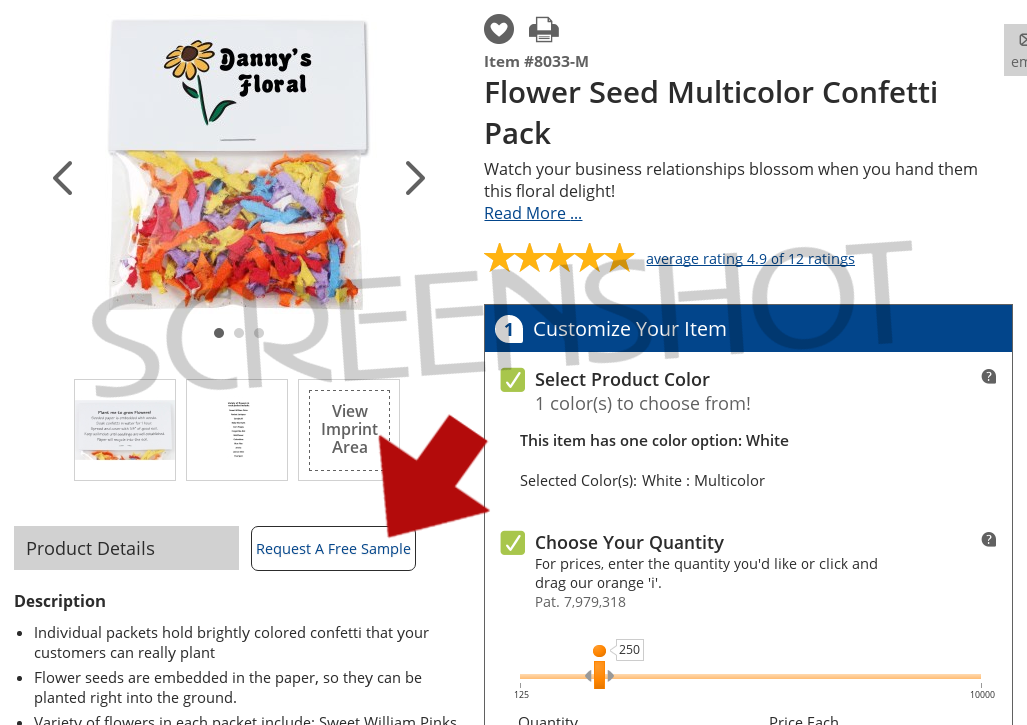 About 4imrint
Ordering promotional items is easy with 4imprint. Free samples, free art, and personal service. Find the perfect product with more than 30,000 available!
Posted by MrsVonBeau ~ See more
Freebies