FREE T-Shirt and Gameball
You could score a FREE T-Shirt and Gameball for participating in the new pre-launch from Play Possible! To get started, sign up through one of the links in the comments below then refer your friends to sign up through your link. Once you get enough referrals, you'll score a FREE reward (see breakdown below). Limit one entry per user, per household. Duplicate users, duplicate IP addresses and invalid/undeliverable emails will not count toward referral total.
Be sure to share your referral link in the comments below (you must be logged in first). Click Register or log in at the top right (rotate your screen of on a mobile device).
Rewards Available: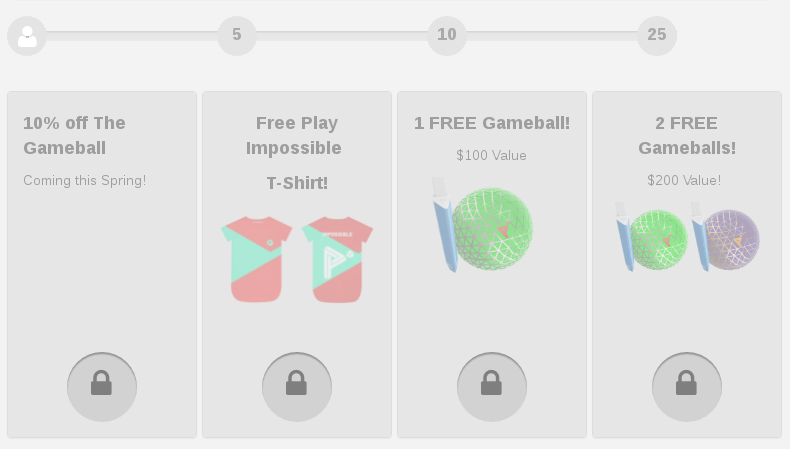 1 Friend = 10% off The Gameball
5 Friends = Free Play Impossible T-Shirt!
10 Friends = 1 FREE Gameball! $100 Value
25 Friends = 2 FREE Gameballs! $200 Value!
Posted by MrsVonBeau ~ See more
Freebies