FREE Extend Nutrition NO-CRASH Nutrition Bar with FREE Shipping
| 1 Comment
For a very limited time, you can get a FREE Extend Nutrition Bar Sample mailed to you at no cost! Simply click here then fill out the form putting your entire address (steet, city, state and zip) in the the 'mailing address' box and choose from the following flavors: Chocolate & Caramel or Yogurt & Berry. Allow about 3-4 weeks for delivery. Leave a comment below and let us know which flavor you choose!
The following screenshot is of the current offer on the company's website at the time of this posting. It's at the sole discretion of the company offering the freebie/sample to fulfill any and all requests. Remember, VonBeau does not send out any free stuff.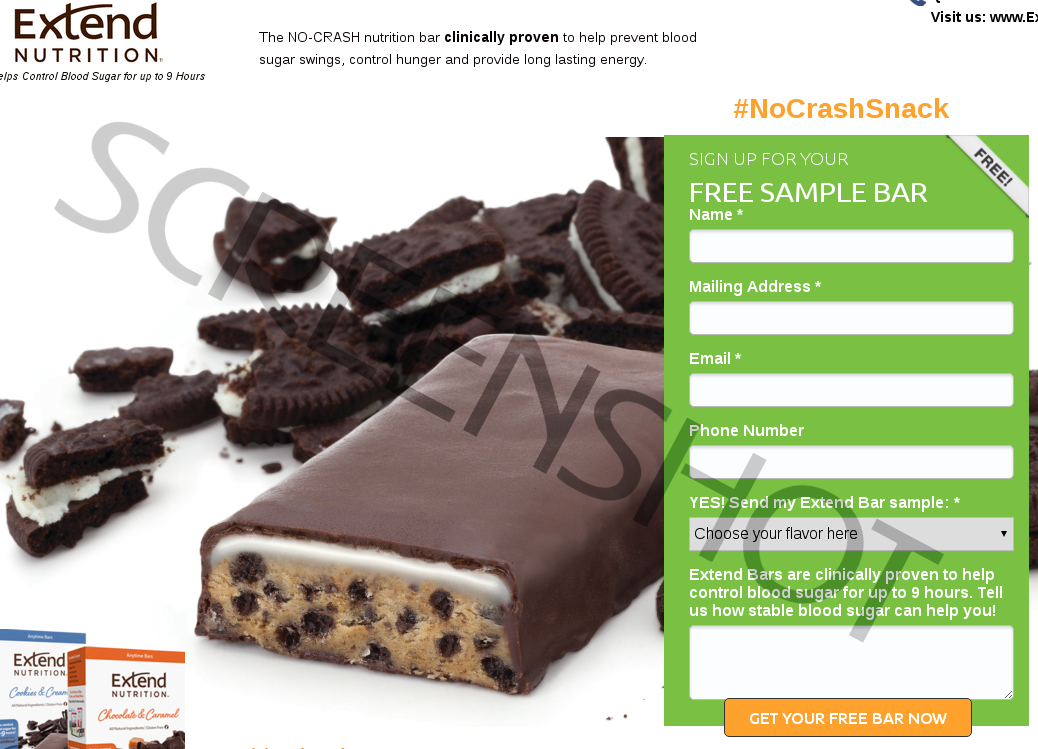 About Extend Nutrition Bars
Extend Nutrition Bars are designed to outlast other nutritional products - the secret is our scientifically developed Nutra9 Blend™ of ingredients, a patented combination of proteins, fats and complex carbohydrates clinically proven to help control blood sugar for up to 9 hours. No other nutrition bar comes close!