FREE 6 Hour Sleep Sample Bottle
Looking for a drug free sleep supplement that promotes natural sleep cycles? Request a FREE 6 Hour Sleep Drug-Free Sleeping Aid Sample Bottle that contains ingredients that work with your body's chemistry to help you fall asleep, stay asleep, and wake up refreshed. Click here then fill out the form and confirm your request by email or text. This offer will only be available while supplies last. Thank you Michelle!
The following screenshot is of the current offer on the company's website at the time of this posting. It's at the sole discretion of the company offering the freebie/sample to fulfill any and all requests. Remember, VonBeau does not send out any free stuff.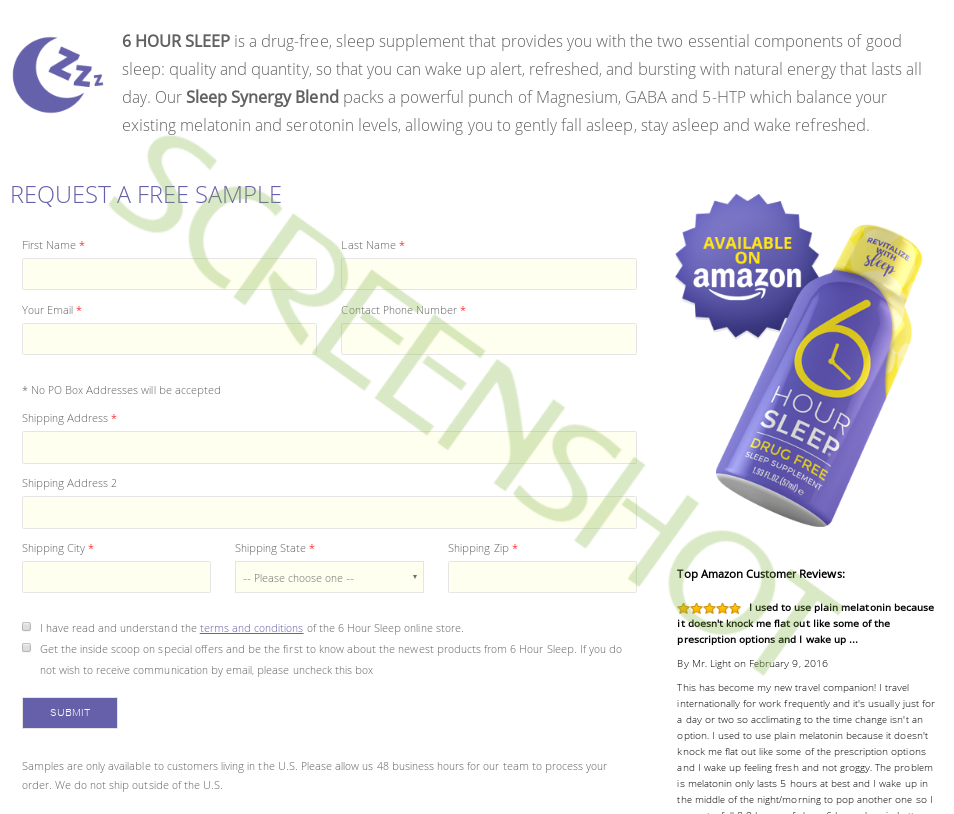 About 6 Hour Sleep
6 HOUR SLEEP is a drug-free, sleep supplement that provides you with the two essential components of good sleep: quality and quantity, so that you can wake up alert, refreshed, and bursting with natural energy that lasts all day. Their Sleep Synergy Blend packs a powerful punch of Magnesium, GABA and 5-HTP which balance your existing melatonin and serotonin levels, allowing you to gently fall asleep, stay asleep and wake refreshed.
Posted by MrsVonBeau ~ See more
Samples