FREE Frappe Blends Drink Mix Samples
Mar 19, 2017 @ 8:38AM CDT
|
Comment
The Frozen Bean is offering up FREE Frappe Blends Drink Mix Samples to business owners. Click here then fill out the form with your contact info to request yours. This offer is only available to businesses and only for a limited time.
About The Frozen Bean
The Frozen Bean is a leading manufacturer of specialty desserts and beverages for the food service industry. They use only the finest ingredients sourced from around the world, delivering products that far exceed the market in taste and quality. Their research staff has developed delectable blends of specialty desserts and beverages that are simple to make and served as your own gourmet treats.
The following screenshot is of the current offer on the company's website at the time of this posting. It's at the sole discretion of the company offering the freebie/sample to fulfill any and all requests. Remember, VonBeau does not send out any free stuff.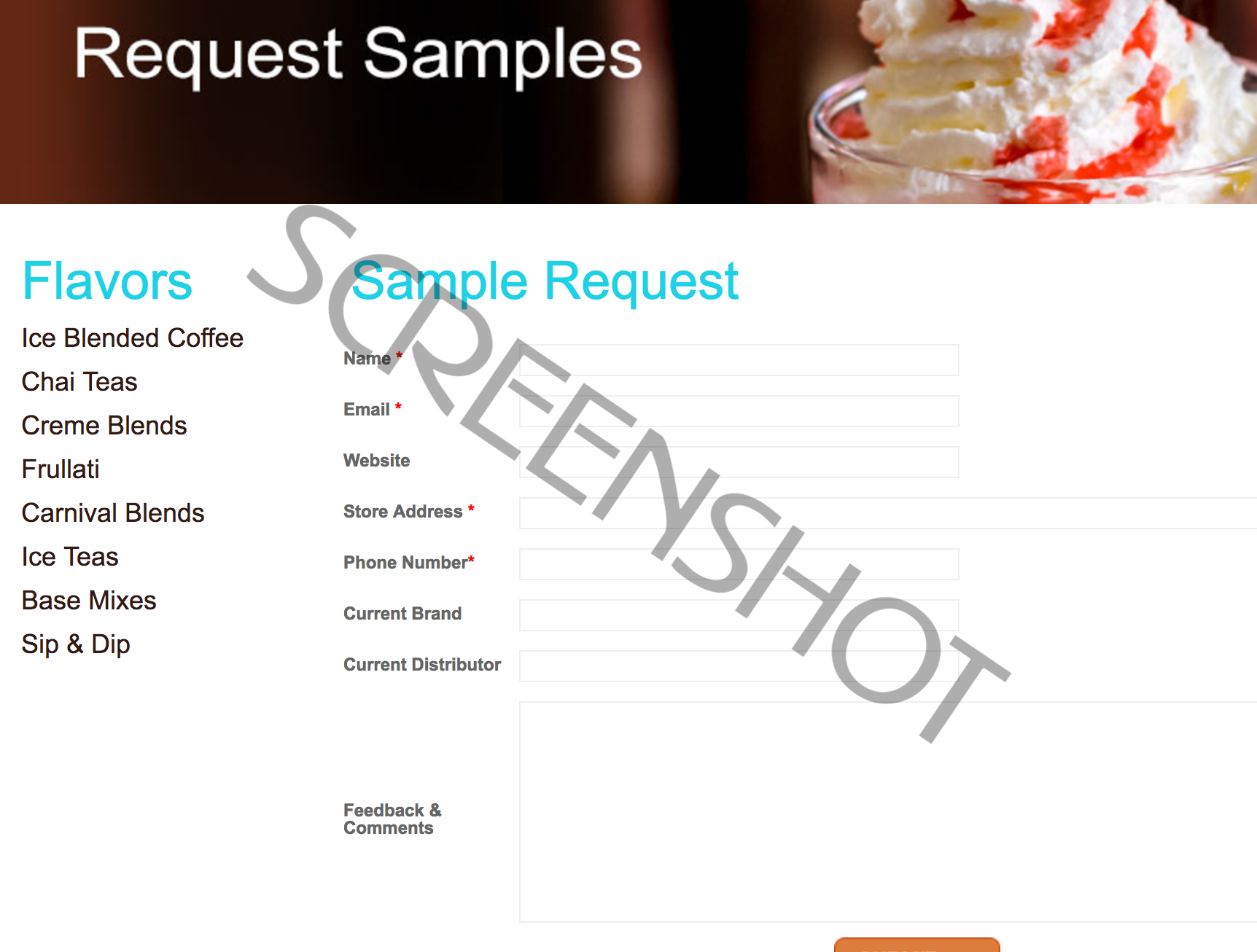 Posted by MrsVonBeau ~ See more
Samples