Free Lucca Bozzi Solar Wallet
You could score a Free Lucca Bozzi Solar Wallet for participating in their pre-launch giveaway! Sign up through our link (or one form the comments below) then confirm your email and refer your friends. The more that sign up through your link, the more free rewards you'll earn (see chart below). Shipping is not included. Offer ends March 8th.
Be sure to share your referral link in the comments below (you must be logged in first). Click Register or log in at the top right (rotate your screen of on a mobile device).
Rewards Available: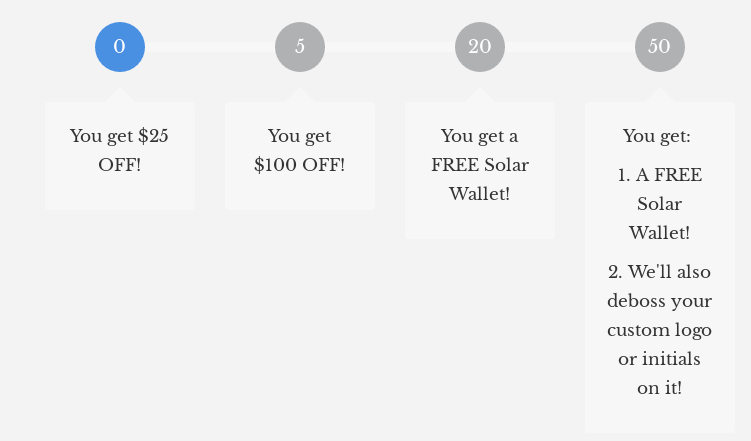 Posted by MrsVonBeau ~ See more
Freebies