Free Sample of TruZen and TruEase
TruGen3 is offering up Free TruEase Hemp Oil and TruZen Sceletium Dietary Supplement Samples — valued at $54!? There's limited available so if you're interested in trying these products, click here then fill out the form to send off your request today.
About TruZen
TruZen, provided by TruGen3, supplies 90 mg of Sceletium tortuosum extract, standardized to 3 percent alkaloids in a convenient vegetarian liquid filled capsule. This unique herbal extract is specially formulated to support healthy mood and emotional wellness.
About TruEase
TruEase, provided by TruGen3, supplies 334 mg of phytocannibinoid-rich hemp oil, specially formulated with the superior VESIsorb® colloidal delivery system and designed to provide optimal absorption of hemp oil.
The following screenshot is of the current offer on the company's website at the time of this posting. It's at the sole discretion of the company offering the freebie/sample to fulfill any and all requests. Remember, VonBeau does not send out any free stuff.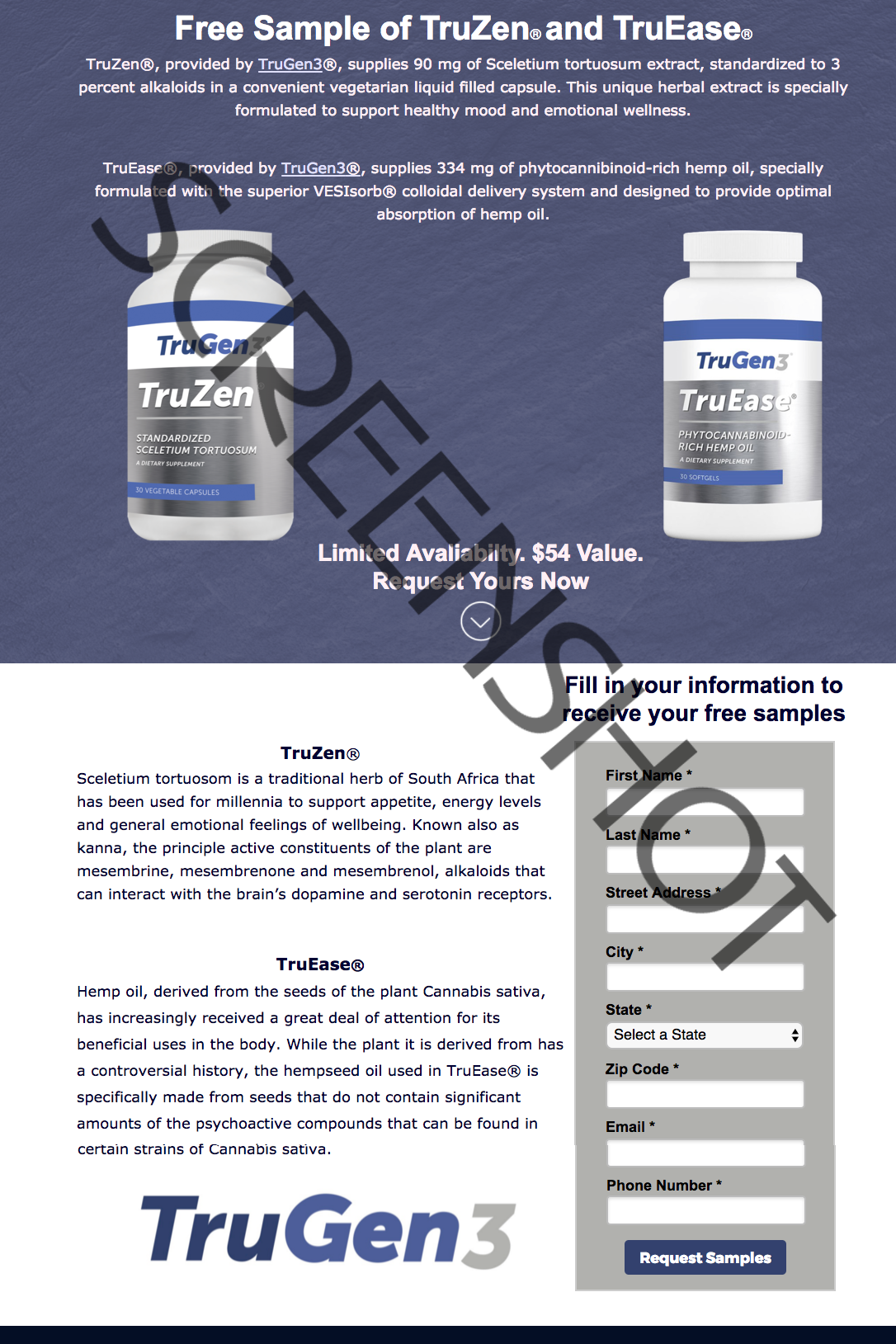 Posted by MrsVonBeau ~ See more
Samples