Free Energy Drink Mix Sample Packet
For a limited time, you can request a Free Energy Drink Mix Sample Packet from GLUKOS. Choose from Fruit Punch, Orange or Lemon flavor. Click here then fill out the form and confirm your email address to complete your request.
About GLUKOS
If you've got GLUKOS powder and 12 ounces of water, you've got everything you need to unleash you body's true athletic potential. Its unique formula is made to provide almost instant energy. We even designed the stick to tear into a funnel so you can easily pour it into a water bottle. Everything about GLUKOS powder is designed to get you the energy you need as soon as scientifically possible.
The following screenshot is of the current offer on the company's website at the time of this posting. It's at the sole discretion of the company offering the freebie/sample to fulfill any and all requests. Remember, VonBeau does not send out any free stuff.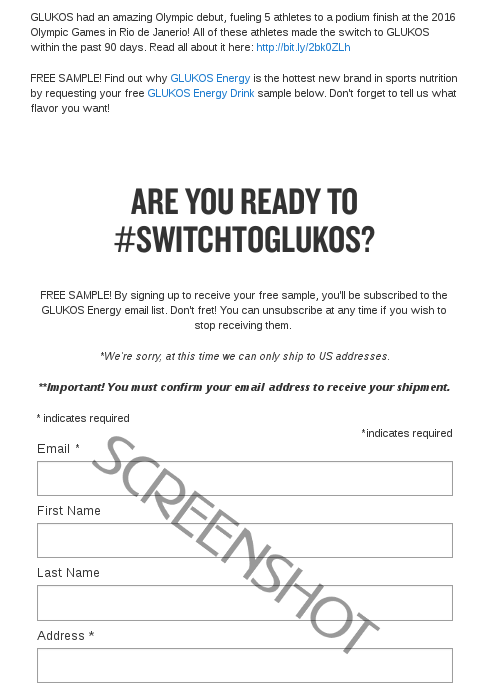 Posted by MrsVonBeau ~ See more
Samples