Free TENA Briefs Trial Kit
Mar 2, 2017 @ 12:35PM CST
|
Comment
Tena is offering a Free TENA Briefs Trial Kit for Caregivers that includes: 1 TENA Stretch Super Brief (Large / XL), 1 TENA Stretch Ultra Brief (Large / XL). 1 TENA Skin-Caring Wash Cream Tube and 1 5-ct TENA Wipes. Click here and fill out the form to place your request. This will only be available while supplies last.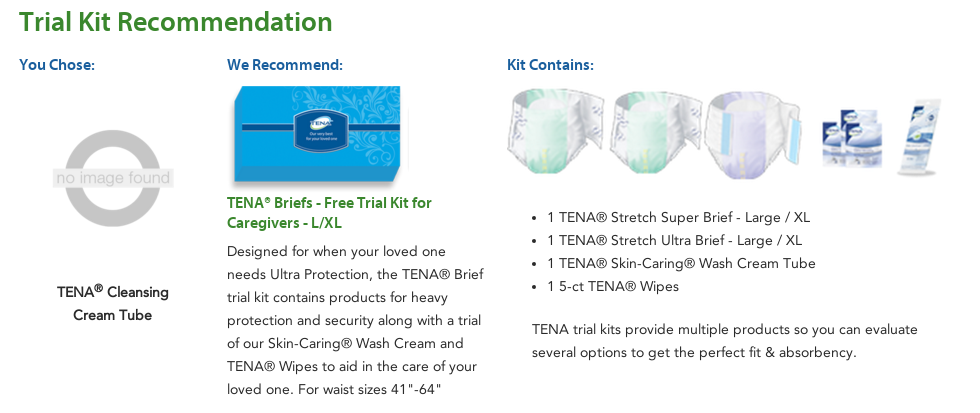 About TENA Trial Kit
Designed for when your loved one needs Ultra Protection, the TENA® Brief trial kit contains products for heavy protection and security along with a trial of our Skin-Caring® Wash Cream and TENA® Wipes to aid in the care of your loved one. For waist sizes 41"-64".
Posted by MrsVonBeau ~ See more
Samples