FREE Pain Relieving Cream Samples
Looking for Fast Effective Pain Relief Medication for Back Pain, Sore Muscles & Joint Pain,and Minor Arthritis? Hurry over here to order your FREE sample tubes of Rhemu Analgesic Pain Relieving Cream (order includes Four .025 oz. tubes) — while supplies last! Shipping is currently free as well (ignore where it says $5.95). Just add the item to your cart and checkout. No payment info required.
About Rhemu
Rhemu® is an FDA registered HUMAN OTC DRUG LABEL [ NDC: 69743-513-23 ] and made right here in the USA. Now Maximum Strength Rhemu® is available in a 6 oz cream, with faster delivery right to your door from Amazon. The active pain relieving ingredients in this New Improved Formula speed relief right to the source of your inflammation or sciatic pain. Just apply Maximum Strength Rhemu® to your painful areas and gently massage it into your skin. Rhemu® absorbs quickly penetrating deep into the tissues without feeling greasy or oily, and goes to work fast, for pain relief that lasts.
The following screenshot is of the current offer on the company's website at the time of this posting. It's at the sole discretion of the company offering the freebie/sample to fulfill any and all requests. Remember, VonBeau does not send out any free stuff.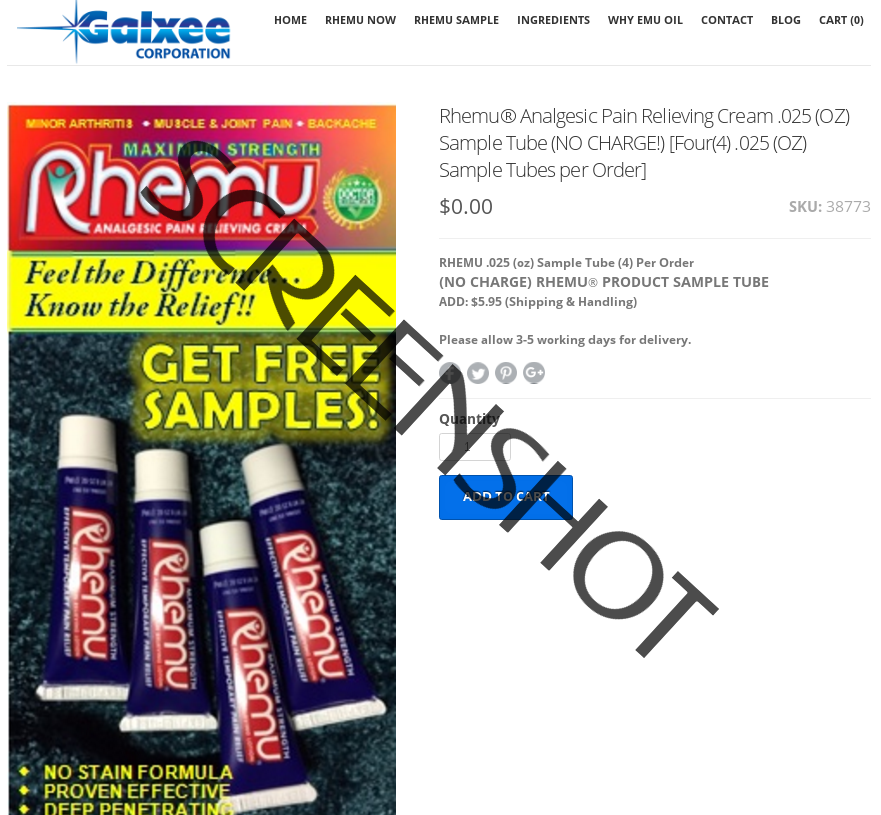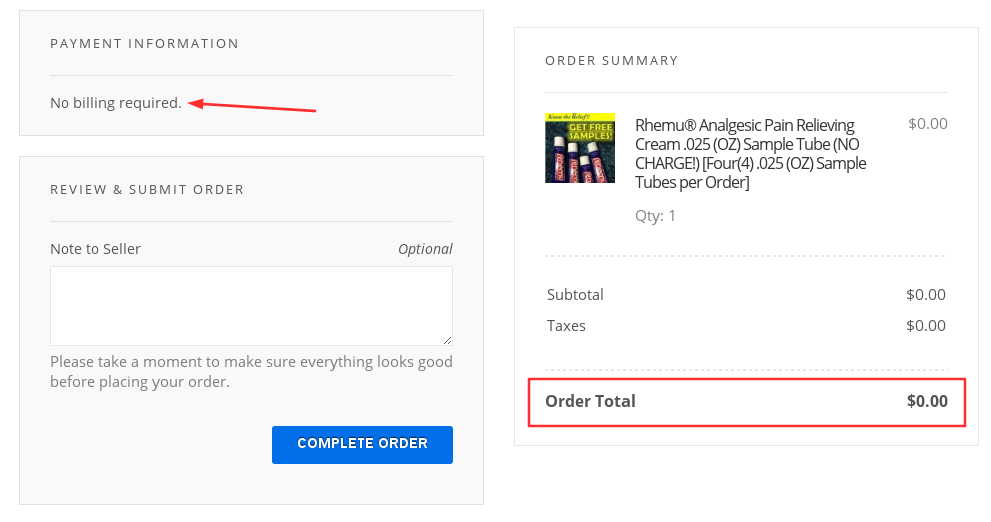 Posted by MrsVonBeau ~ See more
Freebies