FREE Anti-Aging Hyaluronic Serum Sampler
Order a FREE Anti-Aging Hyaluronic Serum Sampler with FREE Shipping from Mira-Skin today! Click here then add to cart and checkout. Since shipping is free and so is the sample, you do not need to provide any payment details.
About Mira-Skin Hyaluronic Serum
Mira-Skin Hyaluronic Serum has nine vital substances and antioxidants (including collagen, vitamin E and A, Q10 and v. M.) that absorb deep into the skin for the best anti-aging results.
The following screenshot is of the current offer on the company's website at the time of this posting. It's at the sole discretion of the company offering the freebie/sample to fulfill any and all requests. Remember, VonBeau does not send out any free stuff.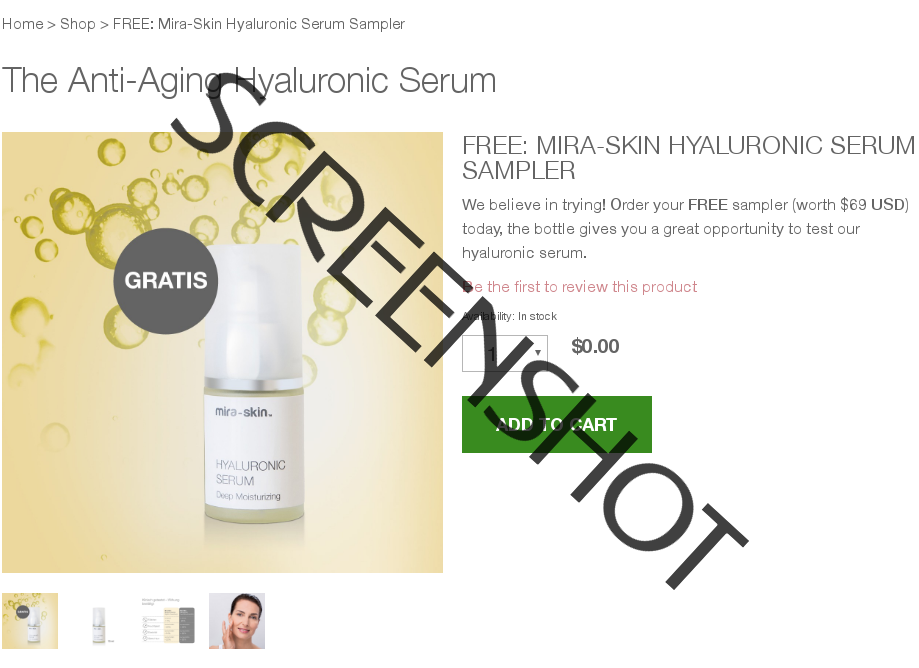 Posted by MrsVonBeau ~ See more
Samples