Free Starbucks Drink Delivered from Postmates (Select Locations Only)
| Comment
If you live in participating location, you can score a Free Starbucks Drink delivered from Postmates! Click here then select your city and scroll down and look for the "Free Starbucks On-Demand" box (see screenshot below). Add it to your cart then create a free account and apply the promo code: f26h at checkout to get the drink for free with free delivery. You will need to add payment info but you will not be charged as long as your total is $0.00. The code could expire at any time so act fast.
This offer is only for select locations. If available in your city, you will see this offer.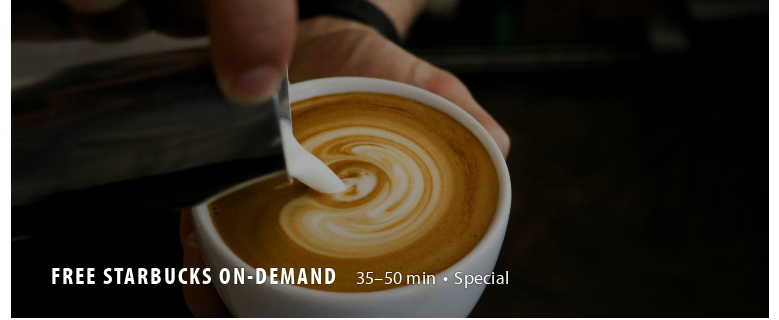 About Postmates
Postmates is a logistics company that operates a network of couriers who deliver goods locally. Postmates is closely compared to Uber because of its use of mobile phones to receive orders and dispatch delivery drivers.