FREE Fishing Hook Sample Pack
If you enjoy fishing, don't miss your chance to score a FREE Fishing Hook Sample Pack from Allen Fly Fishing! Click here then add to cart and checkout. Shipping is free at this time as well so NO payment info is required! Thank you Sammi!
About Allen Fly Fishing
Allen Fly Fishing began in 2007 as the dream of one man to take his manufacturing experience and contacts and apply them to products for people to enjoy: fly fishing reels and fly tying hooks. Driven by a passion to perfect his products and a serious work ethic, Justin was a one-man crew for the first three years of the company. As Justin and his family had been directly impacted by the U.S. economic downturn of the mid-2000s, he was also inspired by a desire to make his products available to all fishermen, since an all-too-common barrier to entry to our wonderful sport is the idea that "fly fishing is expensive." Instead, Justin sought to provide quality products for an unbeatable value, a concept that will always be one of the defining ideals for the company.
The following screenshot is of the current offer on the company's website at the time of this posting. It's at the sole discretion of the company offering the freebie/sample to fulfill any and all requests. Remember, VonBeau does not send out any free stuff.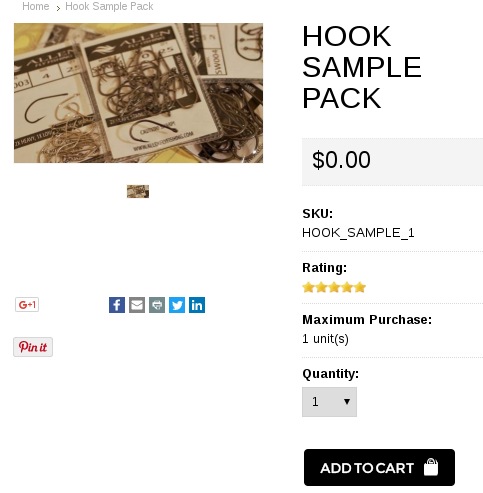 Posted by MrsVonBeau ~ See more
Freebies