FREE Debunking Evolution Wristbands
Feb 22, 2017 @ 10:33AM CST
|
Comment
Genesis Apologetics is offering up a FREE Debunking Evolution Wristbands and they'll even mail them for free too! Click here then fill out the form to request your wristband(s) today. While supplies last.
About Genesis Apologetics
Genesis Apologetics is a non-profit organization that seeks to equip Christian students attending public schools and their parents with faith- building materials that reaffirm a Biblical creation worldview. They are committed to providing Christian families with Biblically- and scientifically-based answers to the evolutionary theory that many children are taught during 6th, 7th, and 10th grades in public schools (in California) and most other states during varying grades.
The following screenshot is of the current offer on the company's website at the time of this posting. It's at the sole discretion of the company offering the freebie/sample to fulfill any and all requests. Remember, VonBeau does not send out any free stuff.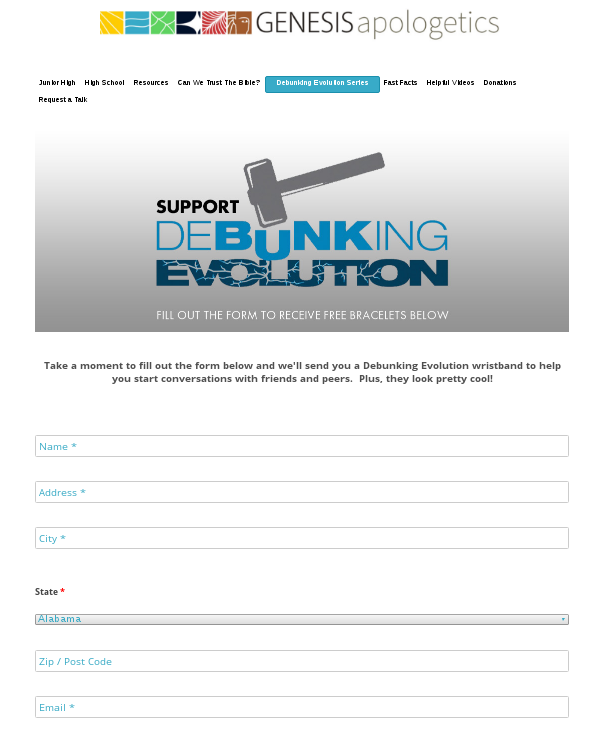 Posted by MrsVonBeau ~ See more
Freebies