FREE bottle of Q-CAN Plus Fermented Soy Nutritional Beverage
Saturday, Aug 22, 2020 | 2 Comments
BESO Biological Research is still offering up a FREE bottle of Q-CAN Plus Fermented Soy Nutritional Beverage and shipping is free at this time as well. Head over here to their site then fill out the form. You'll receive an email from QcanSoy.com in about 2-5 days to verify your shipping address. If you do not verify your address, your sample will not be shipped.
About Q-CAN Plus
Q-CAN Plus is a fermented soybean beverage that is made with real USDA certified Organic Soybeans. The fermentation process breaks down beneficial soybean nutrients into a nutritious beverage and a part of a balanced diet.
The following screenshot is of the current offer on the company's website at the time of this posting. It's at the sole discretion of the company offering the freebie/sample to fulfill any and all requests. Remember, VonBeau does not send out any free stuff.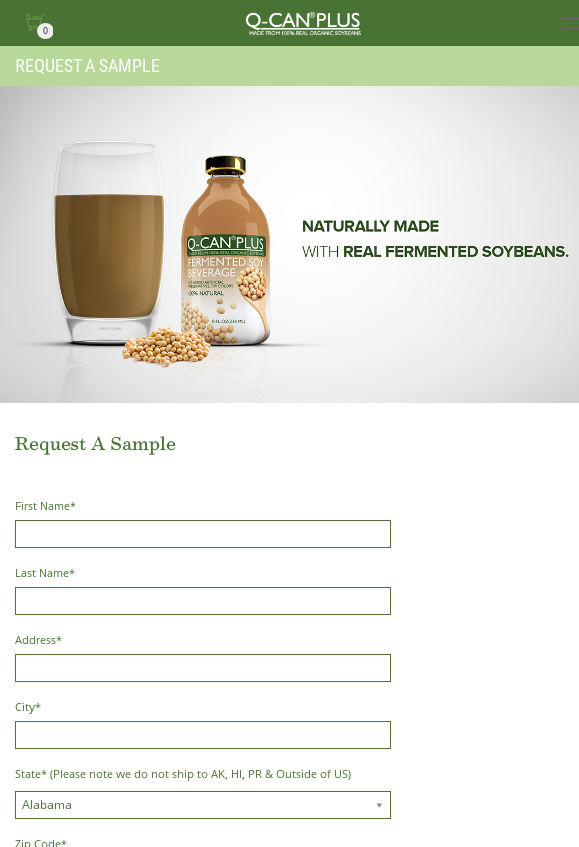 Quick Search