Update: Available again!

FREE Natural Calm Sample Pack
Feb 19, 2017 @ 1:34PM CST |
Comment
Natural Vitality is once again offering a FREE Natural Calm Sample Pack for a limited time. This anti-stress magnesium supplement drink mix is vegan, non-gmo and helps you relax. Click this link then fill out the form to request yours. Thank you Ruthie!
Product Description
Natural Calm is a fruity, effervescent drink that promotes healthy magnesium levels and balances calcium intake—helping you to feel less stressed and more relaxed. Good health is all about balance. A delicate balance must be maintained between the levels of magnesium and calcium in your body—especially at a cellular level. For example, calcium makes muscles contract, while magnesium allows them to relax. Calcium is needed for blood clotting, but magnesium keeps the blood flowing freely. The good news is your body knows exactly how to create this balance—that is, when it has the right amount of these two fundamental nutrients available. Our bodies were designed to obtain the nutrients we need from the food we eat, including plenty of magnesium. Sadly, most of us (an estimated 80 percent) don't get enough magnesium in our diets, while we often take in an excess of calcium, mainly from dairy products and supplements. Both high-calcium diets and stress-filled lives deplete the magnesium in our bodies even further. That's where Natural Calm comes in.
Remember, VonBeau does not send out any free stuff. The following screenshot is of the current offer on the company's website at the time of this posting. Samples are not guaranteed. It's at the sole discretion of the company offering the freebie/sample to fulfill any and all requests.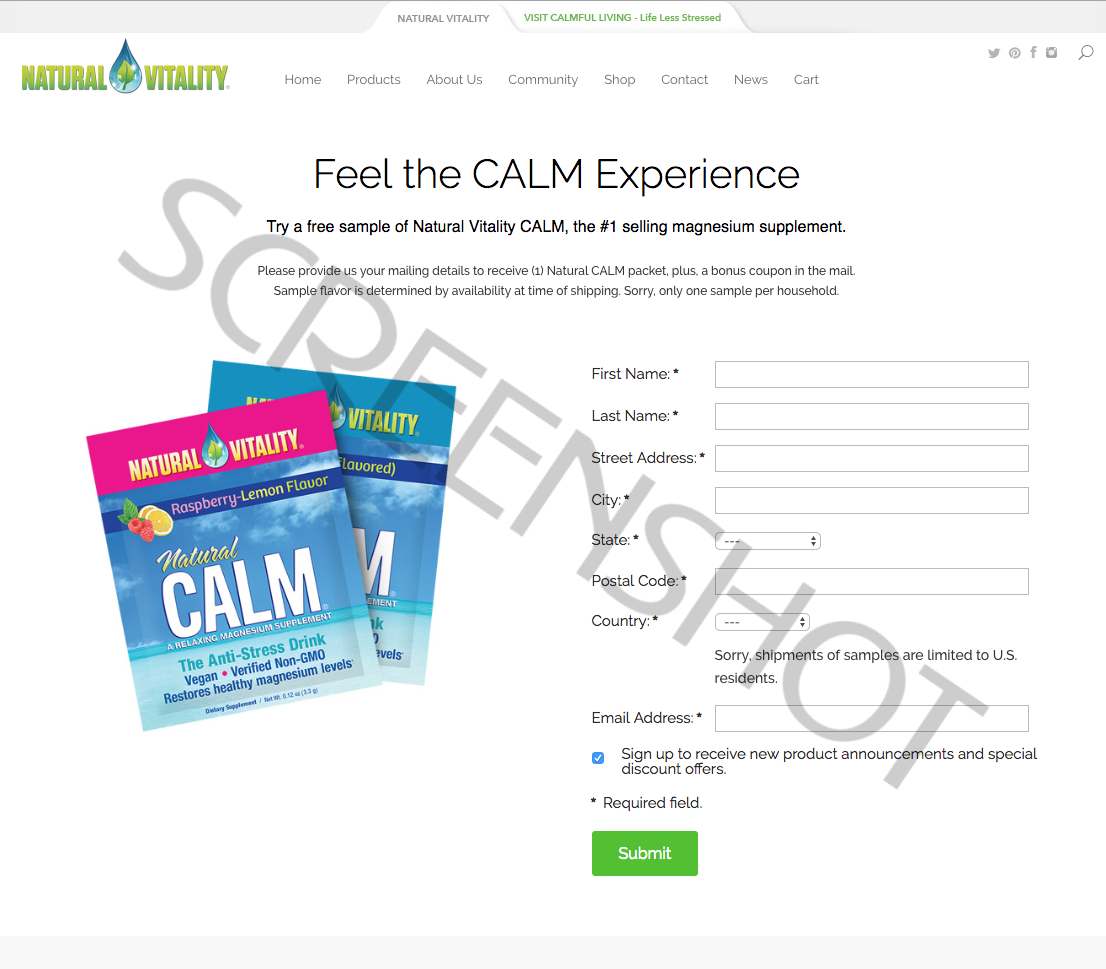 Posted by MrsVonBeau ~ See more
Samples