Free Natural Product Samples
Maple Holistics has extended the offer for a Free Natural Product Samples through 9/30/2017 and they've even add more products to choose from! If you're interested in testing and reviewing one of their products at no cost, click here then fill out the form and in the "Your Message" field list which product you'd like to receive. All they ask is that you leave a review somewhere other than Amazon after you have a chance to try out the product. Some people have reported receiving a free full-size product and others (like us) received a travel size bottle sample. Thank you Sally and Caleb!
Remember, VonBeau does not send out any free stuff. The following screenshot is of the current offer on the company's website at the time of this posting. It's at the sole discretion of the company offering the freebie/sample to fulfill any and all requests.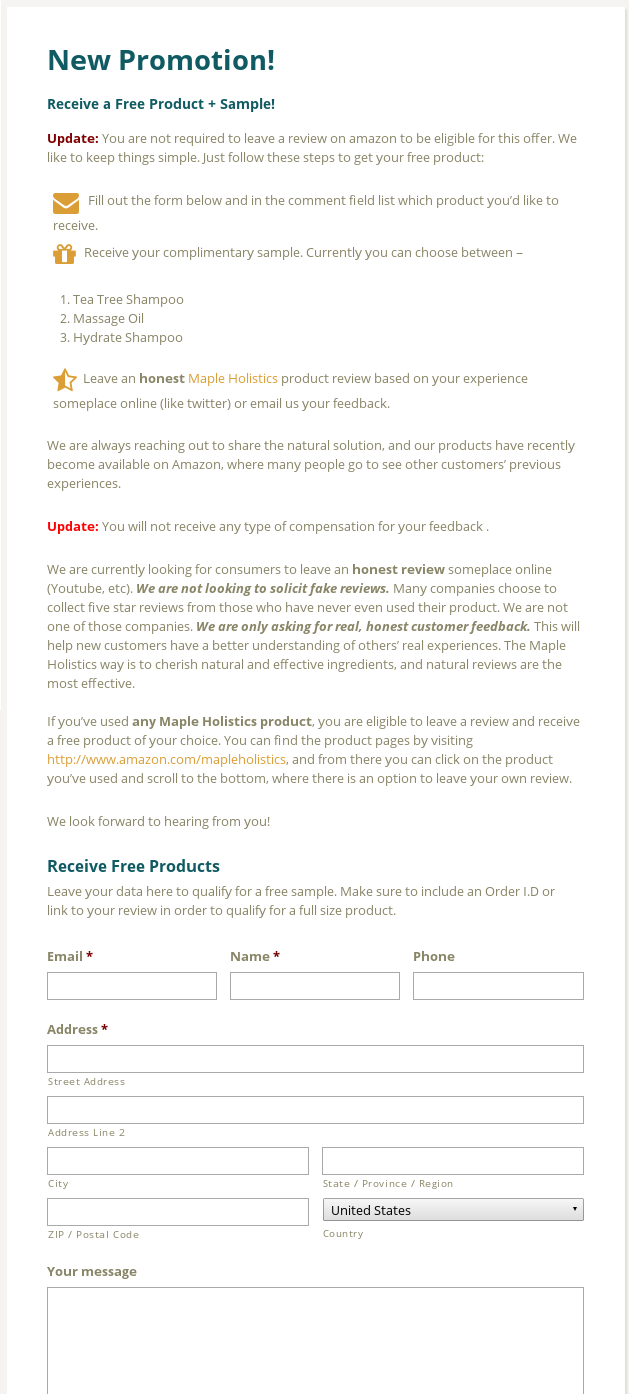 Posted by MrsVonBeau ~ See more
Samples