FREE Kiwami Greens Drink Mix Packets
Feb 16, 2017 @ 9:52AM CST
|
Comment
Be among the first to try Japan's most popular Aojiru blend! For a limited time, Suntory is offering 3 FREE Kiwami Greens Daily Japanese Aojiru Drink Mix Packets and shipping is free at this time as well! Click here then "Claim Offer" and fill out the form. This offer will only be available while supplies last.
Remember, VonBeau does not send out any free stuff. The following screenshot is of the current offer on the company's website at the time of this posting. It's at the sole discretion of the company offering the freebie/sample to fulfill any and all requests.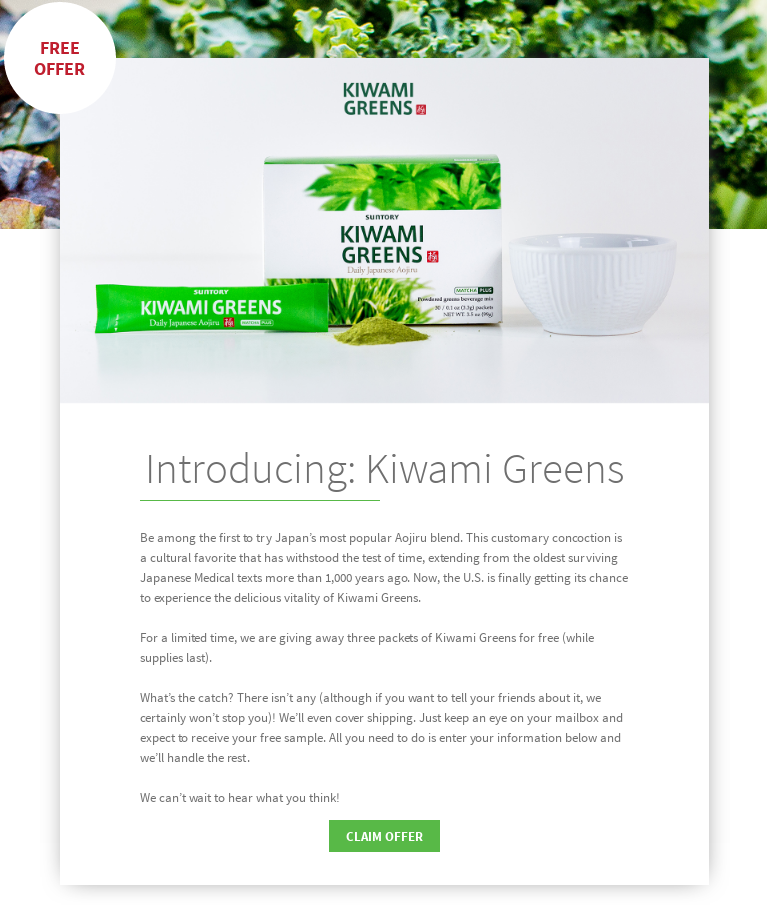 About Kiwami Greens
This customary concoction is a cultural favorite that has withstood the test of time, extending from the oldest surviving Japanese Medical texts more than 1,000 years ago. Now, the U.S. is finally getting its chance to experience the delicious vitality of Kiwami Greens.
Posted by MrsVonBeau ~ See more
Samples