FREE Immunocologie Skin Care Sample Pack
Get a FREE Immunocologie Skin Care Sample Pack — while supplies last! Click here then fill in the form and select up to 3 products that you'd like to try. A representative will follow up by email to confirm your request and curate a sample pack just for you.
Remember, VonBeau does not send out any free stuff. The following screenshot is of the current offer on the company's website at the time of this posting. It's at the sole discretion of the company offering the freebie/sample to fulfill any and all requests.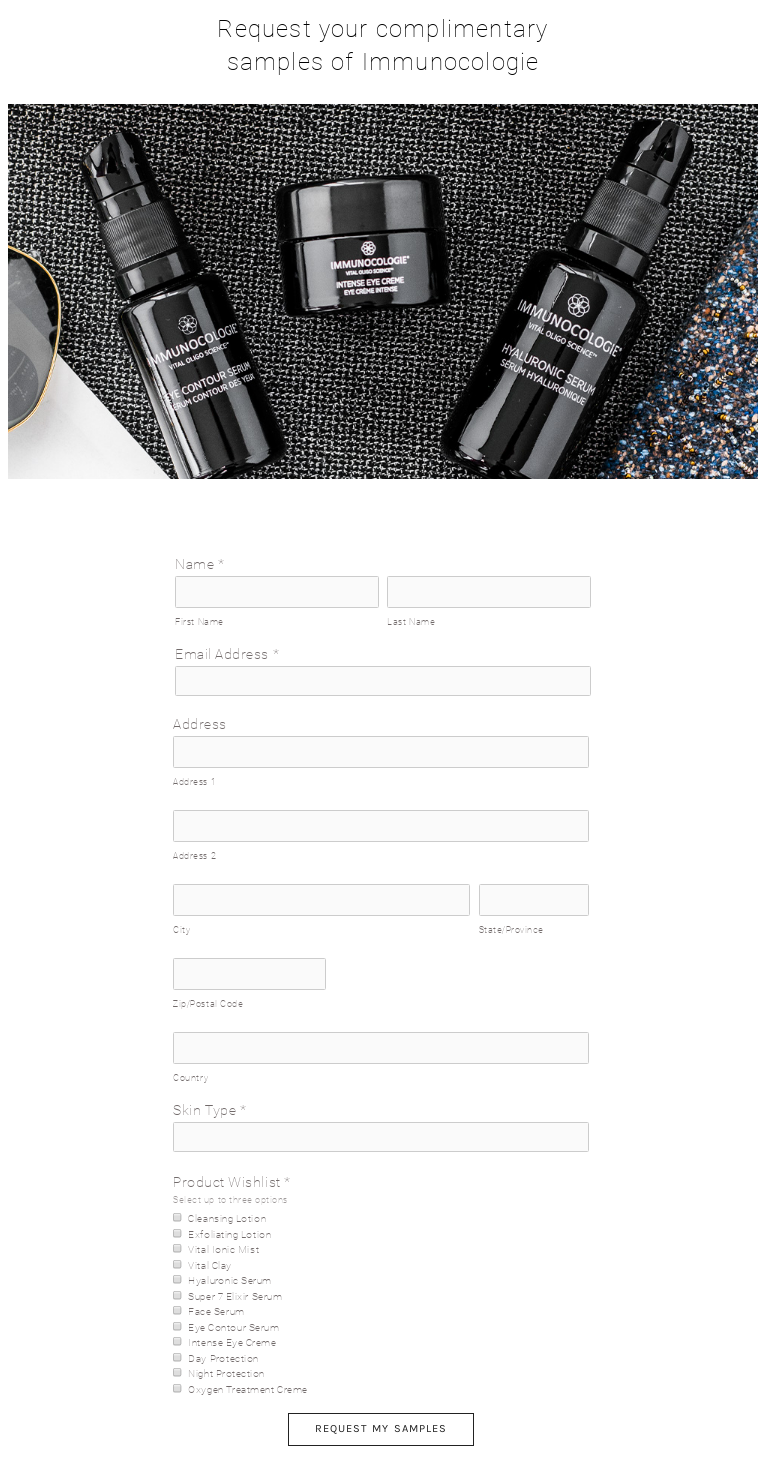 About Immunocologie
The Immunocologie product range utilizes the immense healing and mineral benefits of French green clay to create Vital Oligo Science, our proprietary delivery system included in each Immunocologie product. When combined with our cold pressed, sustainably and equitably sourced natural raw actives, Vital Oligo Science delivers minerals, nutrients and antioxidants to the skin in a way that naturally mimics the skin's metabolic process, supporting its hydro lipid barrier and helping to reduce inflammatory immune responses that accelerate aging. A tightly curated line with a product for every skin need or concern, Immunocologie empowers your skin to perform at its healthiest and most refined.
Posted by MrsVonBeau ~ See more
Samples