Free download of War of the Arrows
Jan 30, 2017 @ 6:46PM CST
|
Comment
For a limited time, the Google Play Store is offering a Free download of War of the Arrows with Hae-il Park, Seung-yong Ryoo and Moon Chae-Won. Click here then log in or register on Google Play, click on FREE then on FREE HD. A cc is required to checkout but if you're total is $0, you will not be charged. Watch HD on your laptop, Chromecast, Roku, iOS, and most Android devices. Elsewhere, HD purchases play in SD.
Remember, VonBeau does not send out any free stuff. The following screenshot is of the current offer on the company's website at the time of this posting. It's at the sole discretion of the company offering the freebie/sample to fulfill any and all requests.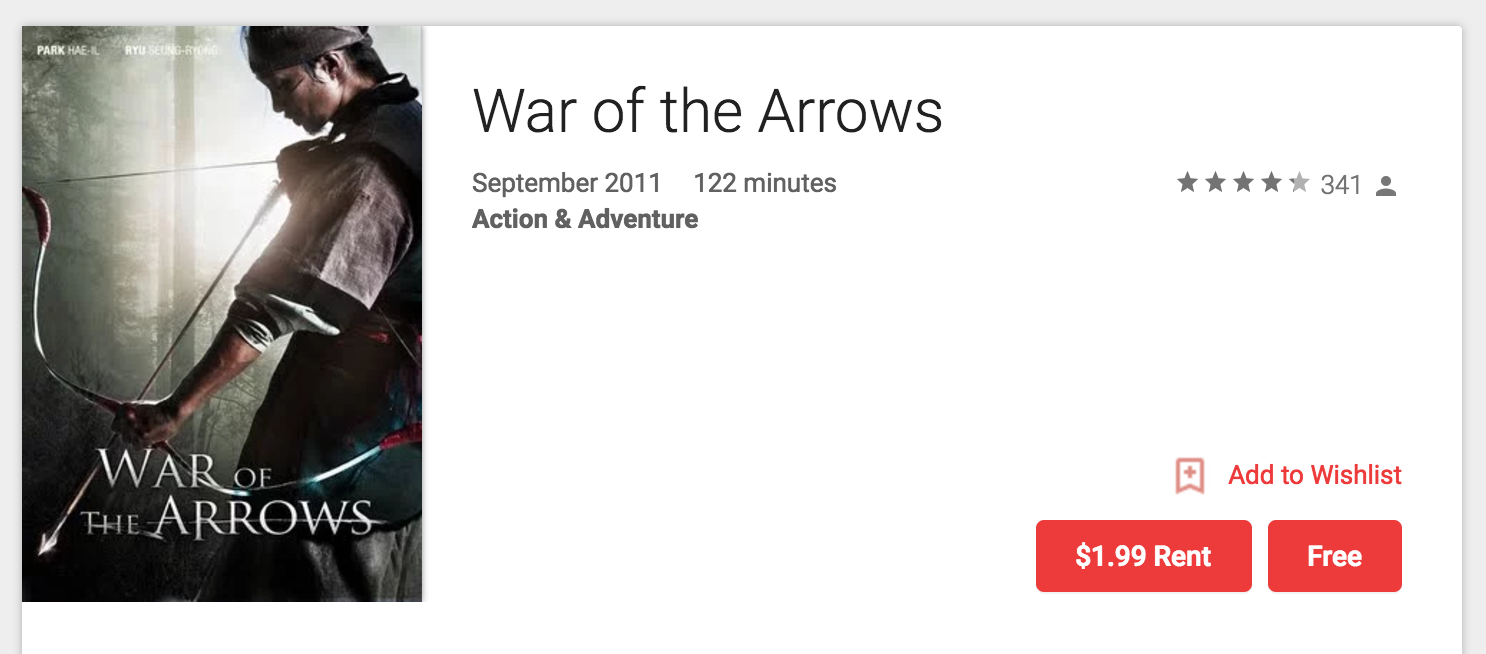 Movie Description
1623, the 15th year of King Gwanghaegun's reign, King's loyal servant and legendary archer, General Choi Pyong-ryang, is framed for treason and gets executed. His entire household meets the same tragic fate but his young son and daughter, Nam-yi and Ja-in, escape and flee to the safety of their father's longtime friend, Kim Mu-seon's home. The brother and sister take refuge under Kim's wing and are raised as his own. 13 years pass and Qing China carries out a brutal invasion against Joseon, in what will later be known as second Manchu invasion of Korea. On the wedding day of Ja-in and Kim Mu-seon's son, Seo-gun, Qing troops led by Commander Jiusinta attack the village and take the villagers as prisoners. Ja-in is among the hostage. When Nam-yi returns home later after getting injured in a battle, he finds his guardian murdered and his sister taken away by the Qing men. Nam-yi chases after the troop in a desperate attempt to save his sister. Nam manages to track down Ja-in but must face a battle with Jiusinta's best men in order to escape.
Posted by MrsVonBeau ~ See more
Freebies