FREE PhytoFood Superfoods Drink Mix Sample
Jan 23, 2017 @ 1:01PM CST
|
Comment
NutraHouse is offering up a FREE PhytoFood Superfoods Drink Mix Sample with FREE Shipping! Simply click here then fill out the form to request your sample. While supplies last.
Remember, VonBeau does not send out any free stuff. The following screenshot is of the current offer on the company's website at the time of this posting. It's at the sole discretion of the company offering the freebie/sample to fulfill any and all requests.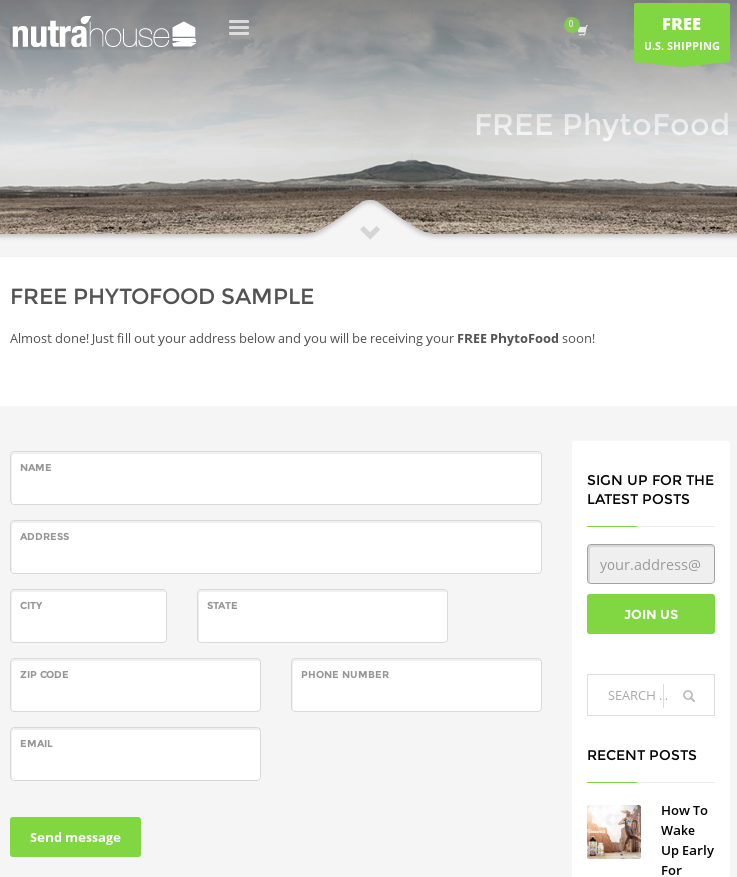 About PhytoFood
PhytoFood is your Ultimate Greens Superfood Juice Solution. Charged with Over 15 Super Foods 230and Loaded with Nutritious Vegetables, Wild Fruits, Dark Greens, Fiber, Digestive Enzymes, Probiotics , Rich Antioxidants, Vitamins, Minerals, and Nutrients.
Posted by MrsVonBeau ~ See more
Samples