3 FREE Bagels on February 2nd
Bruegger's Bagels is celebrating their 34th Anniversary by giving you 3 FREE Bagels on February 2nd from OPEN to 11AM. Head over here and fill out the form that pops up to receive your 3 Free Bagels coupon via email. Limit one (1) per customer. Bagels do not include cream cheese and do not include specialty bagels.
The offer is valid Thursday, February 2, 2017 from OPEN until 11AM local time ONLY.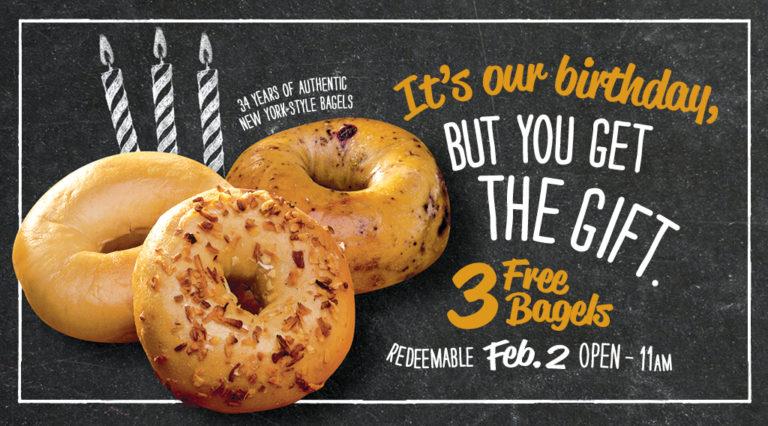 About Bruegger's Bagels
Bruegger's operates more than 280 bakeries in 26 states, the District of Columbia and Canada. The menu has grown to include sandwiches for breakfast and lunch, garden-fresh salads, hearty soups, desserts and custom-roasted coffee — but the essence of Bruegger's hasn't changed.
Posted by MrsVonBeau ~ See more
Coupons