FREE Food & Drinks with Moocho App
Moocho, a free app that lets you pay with your phone, while automatically getting discounts and earning rewards, is offering a FREE $5 Credit to new members that use our promo code: 156872 during sign up. They also have several FREE Food & Drinks offers available with no minimum purchase required! We've scored a FREE $10 in groceries at Whole Foods, FREE burrito at Chipotle, FREE footlong at Subway and more (see below). Click here to start then download the free app and be sure to enter the promo code: 156872 at sign up to get the free $5 credit added to your account that's good towards your first purchase! The app is geared towards college students but can be used by anyone near the following college campuses: Boise State, Colorado State, Florida, Indiana, Kentucky, Michigan, Ohio State, USciences/Penn/Drexel, Purdue, UC Berkley, Utah, Virginia, Wichita State and Wisconsin.
The free items available will vary based on your location but this is what we got.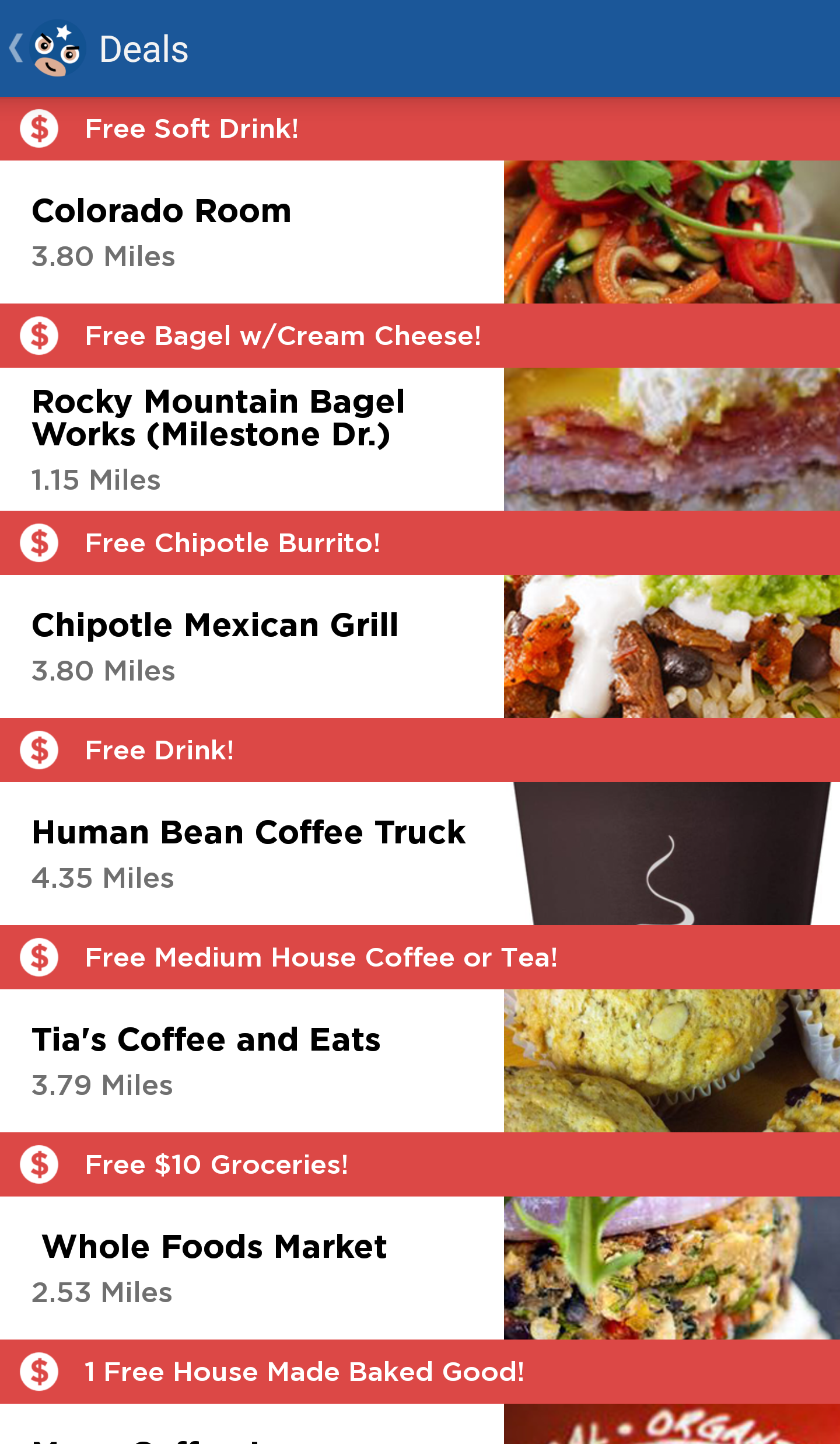 About Moocho
Moocho is the leading mobile payments app for college students. With Moocho, students pay using any phone for healthy groceries, great restaurant meals, and other essentials around campus — racking up rewards every time — no wallet required.
Moocho has a revolutionary Rewards System that saves dollars and makes sense. It allows students to earn amazing stuff like iPads and bikes, or get free food anywhere Moocho is accepted. That's right — there are no restrictions about where you can redeem Mooches.
Moocho is accepted at nearly 50 merchants at every campus they service. That means grocery stores, coffee shops, bookstores, restaurants, and more. And they're growing that community every day!
Posted by MrsVonBeau ~ See more
Freebies