FREE Arthritis Foundation Better Living Toolkit with Jar Opener & More
Wednesday, Oct 21, 2015 | 6 Comments
The Arthritis Foundation is offering a FREE Better Living Toolkit that includes a Jar Opener, Arthritis Today magazine, Living Better With Arthritis information and resources and more. Click here then select your kit and fill out the form. Choose from: Rheumatoid Arthritis Toolkit, Psoriatic Arthritis Toolkit, or General Arthritis Pain Toolkit.
Remember, VonBeau does not send out any free stuff. The following screenshot is of the current offer on the company's website at the time of this posting. It's at the sole discretion of the company offering the freebie/sample to fulfill any and all requests.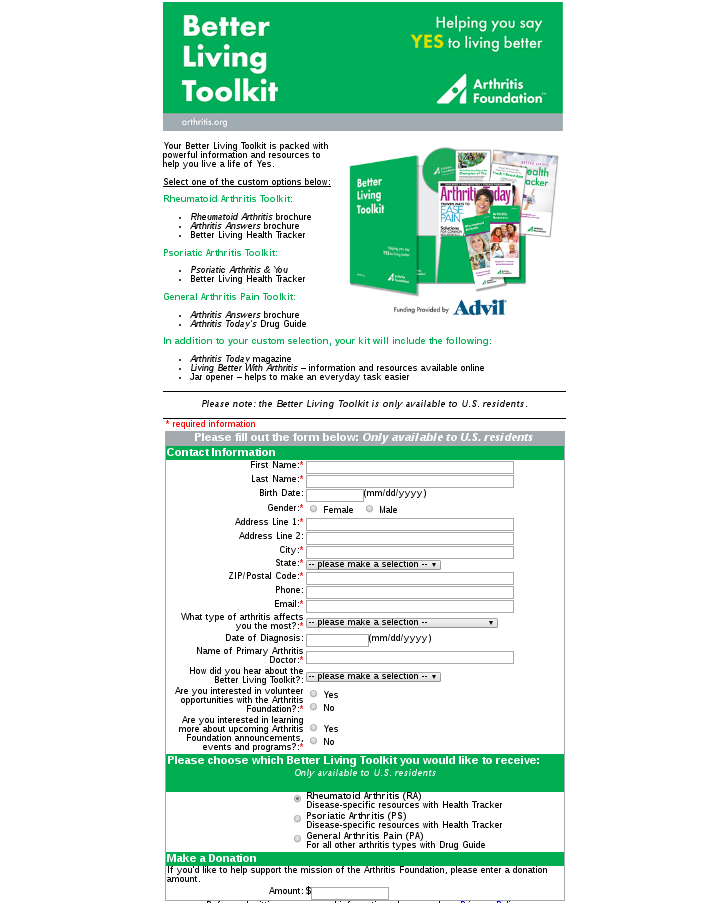 About Arthritis
Over 50 million Americans have arthritis, making it the number one cause of disability in the country. That means 1 in every 5 adults, 300,000 children and countless families. These numbers are only going to keep growing—unless we take a stand. The first steps in conquering arthritis are learning the facts, understanding your condition and knowing that help is by your side.