Did you miss this offer?
Sign up for VonBeau Text Alerts and receive a text when we publish freebies that go fast!
FREE 18 ct U by Kotex Liners
No Longer Available
Expired:

Jan

13

,

2017

2:41pm
|
Comments

2
Walmart, CVS & Rite Aid all have the 18 count pack of U by Kotex Liners priced under $2. Print this new coupon for $2.00 off any ONE (1) package of U by Kotex Pads, Tampons or Liners and it'll be TOTALLY FREE! Hurry over here to print your coupon now before it's gone. P.S. You can print two coupons per computer.
How to get this deal: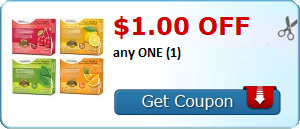 Buy (1) U by Kotex Liners (18 count) = $1.24 - $1.77
Cost: FREE