Did you miss this offer?
Sign up for VonBeau Text Alerts and receive a text when we publish freebies that go fast!
Check out these Sweeps!
FREE Dulcolax Stool Softener Liquid Gels
No Longer Available
Expired:

Feb

19

,

2017

1:21pm
|
Comments

0
Most Target and Walmart stores have the 25-count box of Dulcolax Stool Softener Liquid Gels priced around $4.99. With this high-value $5.00 off one Dulcolax Product printable coupon you can get a box completely FREE! Click here to print up to two coupons today then head to your store and redeem for some free Dulcolax!
How to get this deal: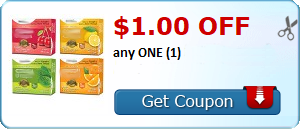 Buy (1) Dulcolax Laxative Tablets (25 count) = $4.99
Cost: FREE
About Dulcolax
Softening relief. Daily comfort. No. 1 doctor recommended ingredient. Gentle, softening relief. Dulcolax does not supply store brands. Dulcolax stool softener doesn't make you go, it makes it more comfortable to go - helping prevent hard stools that can cause discomfort or painful bowel movements. Dulcolax stool softener contains the No. 1 doctor recommended stool softening ingredient. Many people find two liquid gels an effective starting dosage and then one liquid gel for maintenance. Dulcolax stool softener should not be used for bowel cleansing procedures.